C3: Foundation/leadership for ministers

Saturday, 22 September 2018 from 10:30 to 16:00
Event Details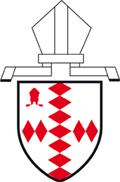 C3: Foundation/leadership for ministers
Saturday 22nd September 2018, 10.30am-4pm at Trinity House
Required for those holding a license, commission, authorisation, permission to officiate from a Bishop – Ordained and Lay.
Including but not limited to: all clergy holding a licence or licensed/authorised lay ministers and Readers and SPAs.
For those holding permission to officiate, the Bishop granting permission should determine the level of training required in consultation with the DSA; for those whose ministry will be active C3 is the required module, for those for whom PtO will rarely be used it may be more practicable for C1 to be completed.
Learning objectives:
Be aware of the scope of safeguarding children and adults in the church context.

Be aware of the range of current state legislation, statutory guidance and Church of England policies/guidance and the need to work in partnership with statutory agencies.

Describe ways to work in partnership within the diocese and with external agencies. List key statutory sector partners and know how to contact those relevant to your current work.

Be equipped to ensure senior staff and the DSA are informed of all parish safeguarding issues.

Be able to explain personal roles and responsibilities as incumbent/priest-in-charge/curate/licensed or authorised minister.

Be aware of how you respond well to safeguarding information, including who to inform, referral for investigation and the boundaries of confidentiality.

Describe diocesan safeguarding processes for responding to serious safeguarding situations, responding to children and adults (including survivors) and referral to other agencies; managing risk and review of safe working practices.

Demonstrate the accurate recording and safe storage of safeguarding information.

Work safely in your role following policy and preventative practice guidance
Please note: if you need to cancel your attendance please do inform us with as much notice as possible so the place can be offered to someone else
When & Where

Trinity House
4 Chapel Court
Borough High Street
SE1 1HW London
United Kingdom


Saturday, 22 September 2018 from 10:30 to 16:00
Add to my calendar