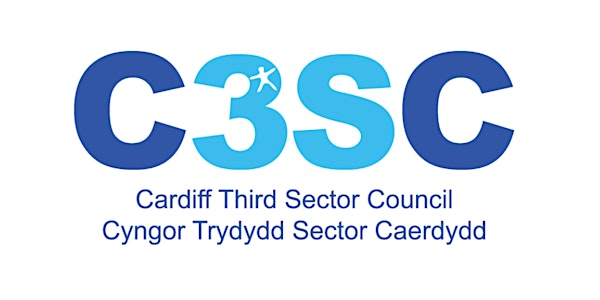 C3SC "Meet the Funder" Event/ Sport Wales & Art Council of Wales
C3SC "Meet the Funder" Event will explore Sport Wales and Art of Council Current funding opportunities including The Night Out Scheme
About this event
"Meet the Funder Event" hosted by Cardiff Third Sector Council
Sport Wales is the National organisation responsible for developing and promoting sport and physical activity in Wales. There will be a presentation about their funds and grants giving that are available for Community Organisations, Clubs, Volunteers, and Athletes.
'Be Active Wales Fund' will offers grants from £300 to £50,000 for funding needs for example such as:-
• Setting up a new team
• upgrading your facilities
• reducing inequalities
'A Place for Sport in collaboration with Crowdfunder'
Offer help with any off-field projects to enhance the experience of sport, make your club more environmentally friendly or financially sustainable by raising money for good causes and ideas, while also helping your club or project to connect with your community
The Art Council for Wales is the national organisation that funds and develops the arts in Wales. There will be presentation about their current opportunities offered to support the arts through the funding that they give to individuals and organisations.
In addition to presentation on The Night Out Scheme at the Arts Council of Wales that help community groups and organisations bring professional performance into the heart of their community by taking away much of the financial risk
The event provide great opportunity to hear from the funders about their grant eligibility criteria, tips on applying, the application process and timescale. Plus there will be the opportunity to ask questions afterwards
The event will be delivered using Microsoft Teams, and the link will be sent 24 hours prior to the event taking place. The workshop will not be recorded
For more information please contact C3SC on 07973725335 or enquiries@c3sc.org.uk