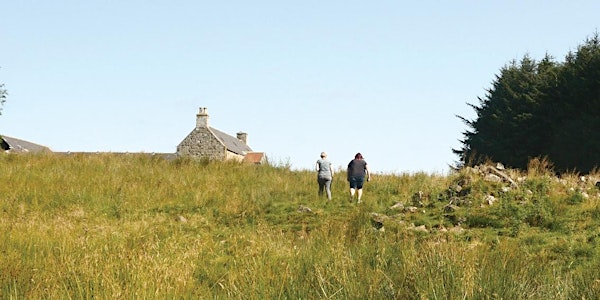 Cabrach Reconnections Exhibition: Artist Talk
Event Information
Location
Custom House
65-67 Commercial Street
Leith
EH6 6LH
United Kingdom
Cabrach Reconnections Exhibition: Artist Talk. Sunday 30th January 2022 from 1.30pm – 2.00pm. Mary Bourne and Lynne Strachan.
About this event
Moray-based artists, Mary Bourne and Lynne Strachan have spent the last eight months developing an arts project in The Cabrach. This remote depopulated area of desolate beauty is situated on the northernmost fringe of the Cairngorms National Park just on the Moray side of the border with Aberdeenshire. Beneath the surface lie the stories of families who lived there, the farms and businesses they ran, the reasons they left and the memories they still hold.
The Cabrach Reconnections Exhibition will be on show at Custom House, 65-67 Commercial Street, Leith, Edinburgh EH6 6LH from the 29th of January to the 6th of February 2022 from 10.00am – 4.00pm. Free Entry.
The talks are limited to 20 guests.
Date and time
Location
Custom House
65-67 Commercial Street
Leith
EH6 6LH
United Kingdom