Description
Love is the softness of holing and being held in the warmth of a Sacred Unity; it is a continuous, dynamic and amazing play, able to direct us from the most blissful space to the revealing of limitations on being One with one another.

When soul comes together the feeling of Peace makes us feel high with joy.
The chalice of abundance unceasingly flows taking two bodies and minds into One towards Infinity.

Cacao is a Sacred tool to open up the Heart centre that gently works on releasing old emotions and fears that we carry from past relationships.
In this workshops we will practice kundalini yoga postures and meditations.
Intimacy and union will create a soft pillow for you to get closer and closer meeting the pureness of Unconditional Love.
There will be space for gazing into each other eyes and an exploration of gentle touch.
This experience will give a sense of the unlimited tenderness that different fabrics and materials can awaken on the skin.

The Spirit of Cacao will set you free through uplifting your being and welcoming you into a new dimension of Transparency, Openness and Divine Love.
Please Note this workshop is open to couples and singles, contact Maitri to arrange a partner to work with.
Dear Shiva join with your Shakti for a deeper connection, the language of the soul is the juice of our workshop..
There is an early bird offer for you to enjoy until October 15th
Regular price £48 Early Bird price £38

Please Contact Maitri for Booking and Payment details at info.kawakening@gmail.com
PLANT SPIRIT MEDICINE : CACAO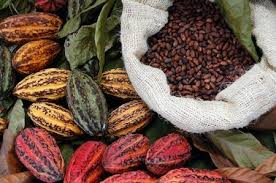 Cacao is a powerfuly nurturing plant used for its medicinal properties for thousands of years.
It supports physical health, psychological well being and improves cognitive function. In it's pure and raw form cocoa is abundant in antioxidants which prevent premature cellular ageing and disease. it is rich in mood-enhancing agents such as dopamine, seratonin and phenethylamine which stimulates the nervous system and triggers the release of pleasurable compounds known as endorphins. It nourishes the heart and encourages heightened intuitive, sensory and emotional awareness, which open our sight to greater frontiers of consciousness experience.
Maitri is a kundalini yoga teacher deeply inspired by the power of sacred unity.
She combines the kundalini yoga principles to plant medicine to allow students and couples to meet in to a uplifted space experiencing the Divine aspect of human beings.
In this particular workshops her practical experince is shared on how to meet a partner with the elevation of the upper chakras and journey together as One.

Please Note:
Nudity is not involved in this workshop, numbers of couples are limited to maintain a sacred and intimate space.

Booking are required to prepare the right amount of ceremonial cacao.
What previous participant have shared
Thank you Maitri for a deeply intimate experience of connecting with another person, aided by the heart opening power of the cacao. It was a beautiful evening held in a wonderful space by Maitri.
I would recommend it to anyone ready to open completely to connect with another person in a space of pure love and to discover aspects of themselves that may be holding them back or influencing the way they interact with others.
Thank you for this experience

Freya
Dearest Maitri, thank u so much for holding a deeply sacred and safe space..it was a unique fusion of tantra, cacao spirit, kundalini and more which moved parts of my spirit in a profound way .. gratitude to have been a part of it. thank you.
Lisa Marie