Location
Vale Real Experience
3W6X+9Q Quarteira
Vale Real
8135-034 Almancil
Portugal
About this event
VALE DO LOBO WELLBEING SHOWCASE | 30 JUNE - 03 JULY @VALE REAL
We are thrilled to feature this session as ´one of our Vale do Lobo Wellbeing Showcase 2022, a week-long celebration of self-care, reconnection and transformation. It combines Vale do Lobo's most loved wellness experiences with workshops by visiting international experts.
Cacao is the medicine calling us back to our wild and free nature. You are welcome to join this special Cacao Ceremony at Vale Real on Friday 1st July.
What to expect?
We sit in circle in the stunning natural setting of Vale Real. The ceremony begins with Sarah opening sacred space and welcoming each of you. Sarah creates a beautiful, delicate, fun & joyous ceremony for you to experience. In the ceremony you will learn about cacao, experience its gentle healing benefits and integrate the medicine with embodied movement, meditation, sound, yoga nidra (restful yoga) and inner reflection.
The intention for this special ceremony at Vale Real is to connect with this sacred plant medicine; to understand her benefits and uses; and to gather in circle for healing, rest, play and heart centred connection.
Who is it for?
Everyone! Men and women, any age and you do not need to have any experience of yoga or meditation or cacao. It's time for yourself to gather in a beautiful setting and experience something different.
About the teacher:
Sarah is a yoga and meditation teacher. She worked as a corporate lawyer in Dublin for 7 years before leaving her career to follow her passion for wellbeing. Her intention is to share practices and tools to help you get out of the head and connect with your body and heart. She moved to the Algarve last year where she runs women's Wild & Free retreats.
JOIN US!
-----------------------------------------------------------------------------------------------
VALE DO LOBO WELLBEING SHOWCASE | 30 JUNHO - 03 JULHO @VALE REAL
Estamos entusiasmados por apresentar esta sessão como parte do evento Vale do Lobo Wellbeing Showcase 2022, uma semana de celebração do autocuidado, reconexão e transformação. Combina as experiências de bem-estar mais amadas de Vale do Lobo com workshops, visitando especialistas internacionais.
O cacau é uma medicina que nos convida a regressar à natureza selvagem e livre. Não perca a oportunidade e participe nesta Cerimónia especial de Cacau no novo espaço do Vale Real, na sexta-feira, dia 1 de Julho.
O que esperar?
Ao longo desta sessão, os participantes irão sentar-se em círculo no deslumbrante cenário natural do Vale Real. A cerimónia começa com a abertura do espaço sagrado pela Sarah com a recepção de boas-vindas aos participantes. Sarah irá criar uma bela, delicada, divertida e alegre cerimónia para que todos possam ter a melhor experiência possível. Na cerimónia poderá aprender um pouco mais sobre o cacau, experimentar os seus benefícios de cura suave e integrar a medicina com um movimento corporificado, meditação, som, yoga nidra (yoga repousante) e reflexão interior.
O objectivo desta cerimónia especial no Vale Real é estabelecer um contacto com esta medicina vegetal sagrada; compreender os seus benefícios e aplicações, reunir-se em círculo para curar, descansar, divertir-se, enquanto se conecta com o seu próprio coração.
A quem se destina?
A todos! Homens e mulheres, de qualquer idade e sem necessidade de ter qualquer experiência de yoga ou meditação ou cacau. Esta é cerimónia que proporcionará a oportunidade de conjugar um belo cenário e uma experiência nova, totalmente diferente.
Sobre Sarah Shannon:
Ela é professora de yoga e meditação, facilitadora de cerimónias de cacau e de retiros. Ela partilha a sua experiência com pessoas através da sua plataforma online, alguns retiros Wild & Free, e no Algarve Portugal.
Ela acredita que através do yoga e práticas e rituais com alma, podemos ligar-nos a algo poderoso e belo. O nosso próprio poder natural. As práticas que ela partilha permitiram-lhe descobrir quem ela é e deram-lhe a confiança para deixar a sua luz brilhar neste mundo.
Sarah era uma advogada corporativa. Passou vários anos a estudar Direito e sete anos a trabalhar em escritórios de advocacia em Dublin antes de deixar a sua carreira para seguir o seu interior, sabendo que lhe dizia que algo não estava certo. Foi uma decisão difícil, que exigiu muita procura de alma, pesquisa, e construção de confiança interior.
O Yoga era o seu guia. O Yoga estimulou-a a ir numa aventura de autodescoberta; a países por toda a Ásia, mosteiros budistas, ashrams indianos e a sentar-se em meditação silenciosa durante dez dias na Malásia. O Yoga despertou nela a paixão e a curiosidade. Viajar pelo Oriente abriu-lhe os seus caminhos espirituais e deu-lhe tempo para se conhecer a si própria.
JUNTE-SE A NÓS!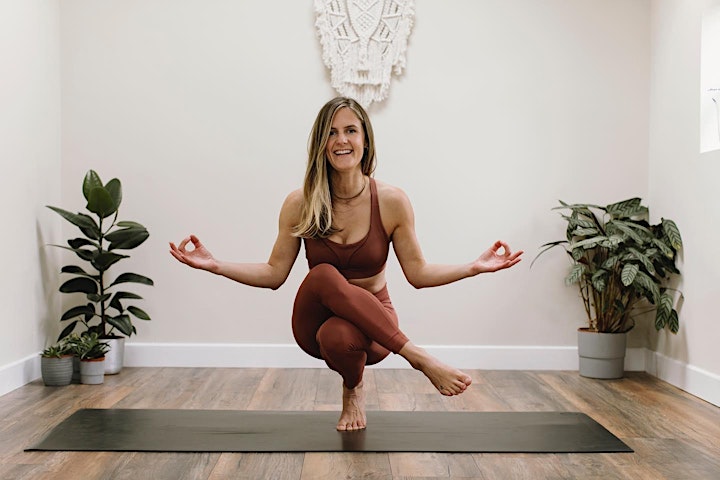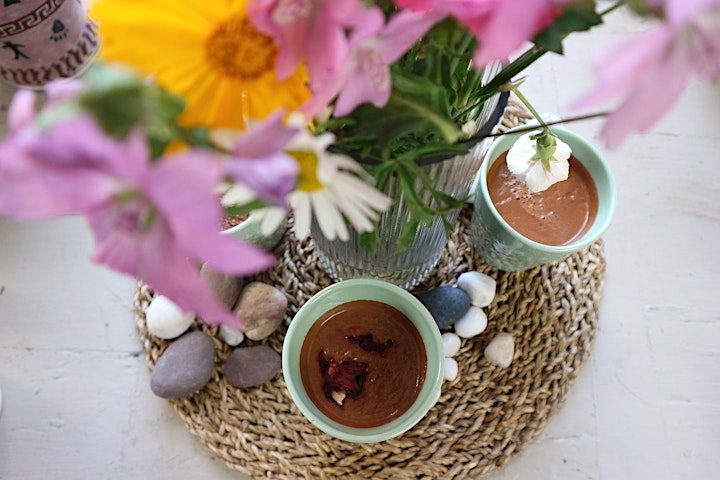 »TO SEE THE FULL EVENT AGENDA AND BOOK OTHER SESSIONS CLICK HERE»
A nurturing gathering in beautiful nature
You will find this World of Wellbeing in the Vale Real area of the resort. This blissful location surrounded by pine trees and overlooking one of Vale do Lobo's iconic golf lakes is the future home of a new 5* hotel. It is the perfect environment in which to connect with nature and your sense of wellness.
Get directions HERE.