Cacao Dance Tribe - Ecstatic Dance with Live Percussion + Cacao Celebration
Description
Cacao Dance Tribe - Ecstatic Dance with Live Percussion + Cacao
Featuring
Ecstatic Dance London - We love to dance. We love music! We love to inspire, to connect, to heal and transform!
No Alcohol, No Drugs - Just Music, Rhythms and Cacao!

Why Cacao & Ecstatic Dance? Cacao is the ultimate heart opener, it will give you energy, revitalise your BodyMind inviting you to express, release & unleash your creativity on the dance floor!
Exploring Cacao + Ecstatic Dance as a potent synthesis for Liberation! Release what no longer serves you, and invite in what you want more of in your life!
Join us for this monthly freestyle, expressive dance / moving meditation event featuring Live Percussion! - We are very honoured to have Jansen Santana join us for these Friday night Ecstatic Dance sessions. Jansen is a master percussionist from Brazil. He'll be adding fire and groove to this magical night in his own effortless way!
Please join us on meetup for information on all our events thank you: https://www.meetup.com/london-ecstatic-dance/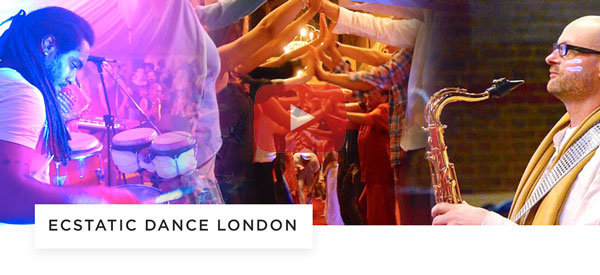 Events for your Calendar:
EcoTantra™ Retreat – Algarve Portugal, August 17th – 25th, 2019
Nature – Love – Spirit - www.ecotantra.com
Ecotantra™- the Healing and Initiation retreat
This 8-day eco Tantric journey is an invitation to the profound affirmation of your natural sexuality. Learn to honour your personal boundaries, learn to enjoy your desire for intimate contact, and to communicate both with authenticity. Become more grounded and vital, more sensual and more connected with your feelings and your heart.
This 8-day process is an invitation to experience new levels of intimacy, trust and connection. It is designed to encourage and guide you into the rich experience of being fully in touch with yourself, with others and with Nature.
Ecstatic Dance with Live Percussion + Cacao
Where? The Pirate Castle, 33-37 Oval Road (by the canal), Camden Town, London NW1 7EA (5 minutes from Camden Town tube)
Photos from our summer events: