Café Cosmopolitanism in a Pre Starbucks Age: Paris Internationalism pre WW1
Description
Speaker: Tricha Passes

Abstract:
The lecture will consider the importance of Café life as a meeting place for the exchange of art and ideas in early twentieth century Paris. Focusing on photographs and paintings that depict the cafe La Rotonde in pre First World War Paris, the paper will argue that café life continued to be integral to the exchange of artistic ideas as well as the cultural development of Paris. La Rotonde was a cornerstone in the genesis of what later came to be known as L'Ecole de Paris. Alongside La Dome, Le Select, Le Cloiserie des Lilas, and later La Coupole these cafes provided an important function in the artistic and intellectual life of Paris and were signifiers of Paris as a cosmopolitan magnet during an era that witnessed a crescendo in nationalist tensions.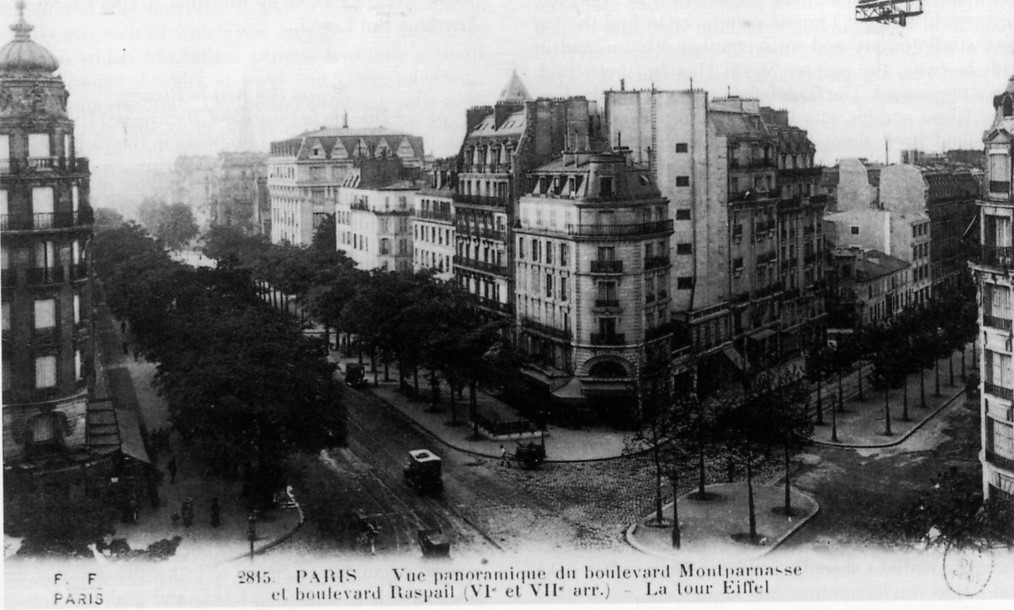 Photograph of La Rotonde on the corner of the Boulevard Montparnasse and Boulevard Raspail in Montparnasse.
Bio:
Tricha Passes Teaching Fellow, Department of History (Historical Studies) Tricha's research interests include: avant-garde modernism in France, Britain and the U.S.A; class, race and gender in the visual culture of France, Britain and the U.S.A; art and environmental awareness and the transitional period from late modernism to postmodernism; and the history of the United States in the nineteenth century and the art and visual culture of nineteenth century U.S.A. She is a member of the Visual Culture Research Group at the Faculty of Creative Arts, UWE and has conducted research for The Cabot Project on the historical reception of Bristol's voyages of exploration.
*The Best of Bristol lecture series is open to members of the public.

Find out more about the BoB lectures
Facebook: @boblectures
Twitter: @BoB_Lectures
Email: bob-lectures@bristol.ac.uk
Website: www.bristol.ac.uk