Description
This is an unusual event.
In 2009, Rokstrom, a Swedish earth scientist, drew a diagram which showed all 9 "planetary boundaries" - the very edge we can push the planetary systems that keep us alive - like soil, or water, or climate.
We were overshooting at least 2 of them - not including climate change.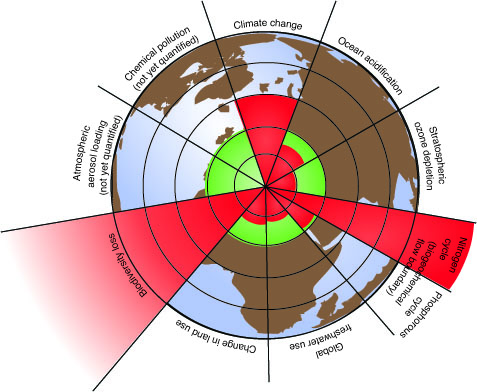 In 2011, Kate Raworth added to his updated diagram and included the 12 sustainable development goals for wellbeing and a good life on earth - the "social foundation".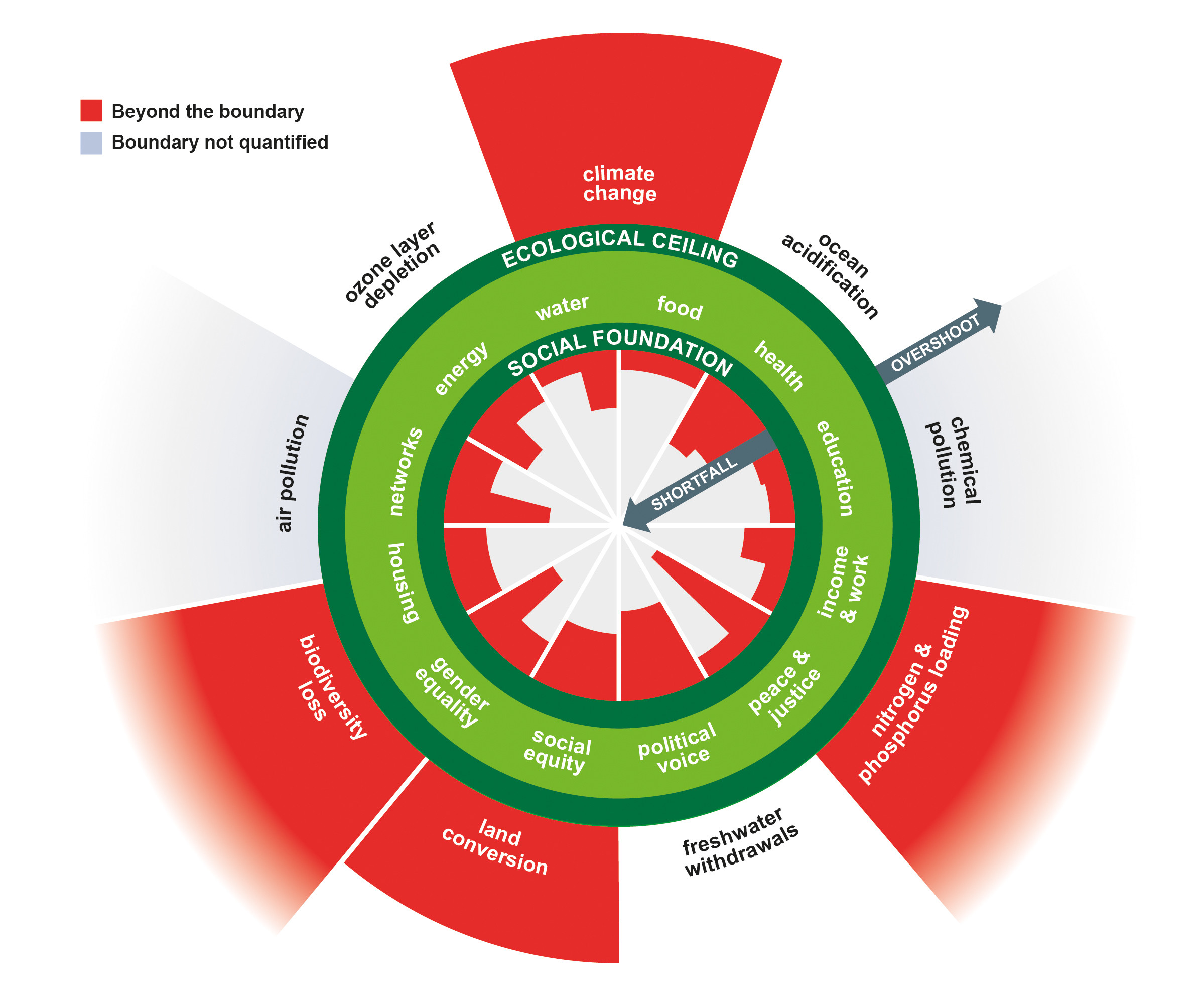 Together, they create The Doughnut - a new way of seeing, in one diagram, our needs, and our planet's limits. And that one diagram shows what we need to do to ensure we all live well, without compromising the very systems we rely on for life. Because at the moment we're getting very deep into the red. As you can see.
And we don't know where we're at in Cornwall on this. How in the black, or red, we are. We can't decide exactly how to ensure everyone gets a fair shot, whilst stewarding our natural systems, because we've never put it all together in one diagram before. We can't tell if we're in the black, or the red.
So we're going to find out. This event will bring together communities and individuals working in energy, in land, in water, in housing, in equality, in climate, and the entire range of planetary and social Big Issues - and use our collective knowledge, our work heads, our personal heads, the internet, our phones, our friends, our contacts, our shared libraries and our imagination to hunt out, and then in one day plot on one diagram all the sources of information we know we have in Cornwall to start to create a picture of how many of our people across Cornwall are falling short of our social foundation; and how many or our planetary boundaries are in overshoot based on the data we have for Cornwall. Then, only after that, might we have chance of figuring out how to get out of the red; and into the black. For good.
One day. A million moments of imagination, knowledge and data. And it's free. We've never done this in Cornwall before. There are fantastic people across Cornwall trying to figure out how much in the red, or black, we are, in the different sections; maybe we now have enough to join it all up. We reckon now would be a Good Time to start. Join us.
All you need is your head, your imagination, a wifi enabled device and a willingness to go find the information we need. If you can use the internet, use your contacts, or use your imagination, you're perfectly equipped.
Food: bring a packed lunch or use the Red River Cafe.
Access: accessible by train and short cab ride from Redruth or Camborne stations. Car parking is free for event participants.
See you there. :)
If you're intrigued by the Doughnut - have a look here. It's the coolest piece of economic thinking you may have ever known: http://www.kateraworth.com