Calling all freelancers, artists and creatives, do you need help with your tax return?
About this event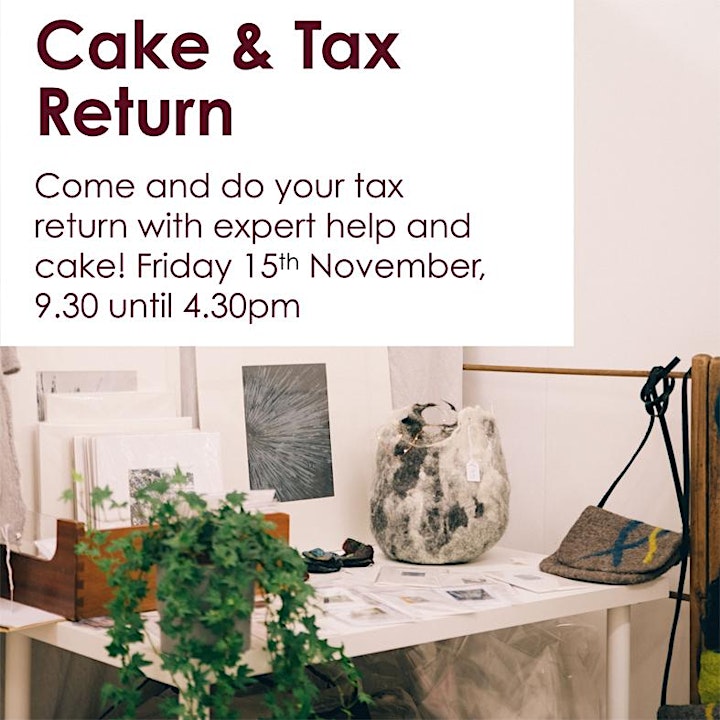 Bring your receipts and work alongside a supportive group to put together your self-assessment tax return. We'll provide an expert to help you understand what you need to do, and lunch, tea and cake to keep you going. This is an immersive day-long workshop designed for those who have relatively simple tax affairs but just need a little help to get the bloody thing done. £50 with lunch and snacks. Friday 15th November, 9.30 until 4.30pm
Organiser of Cake & Tax Return
Haarlem Artspace champions rurally-based contemporary artists and creative practitioners. We provide unique, flexible spaces for cultivating practice. With an ambitious annual programme of exhibitions, residencies and events, Haarlem Artspace attracts broad audiences to the historic town of Wirksworth.

Haarlem Artspace additionally connects to a broader artistic network, enabling knowledge-exchange across disciplines and encouraging cross-pollination of ideas and collaborations.