Description
CakeCamp is an opportunity to meet other L&D professionals in a relaxed and informal environment to share ideas & experiences. This CakeCamp will focus on how L&D can using coaching within organisations and the many different ways this can be approached. The event is aimed at L&D professionals. If you are thinking about how to use coaching in your organisation or are already doing so, this event will help you think this through.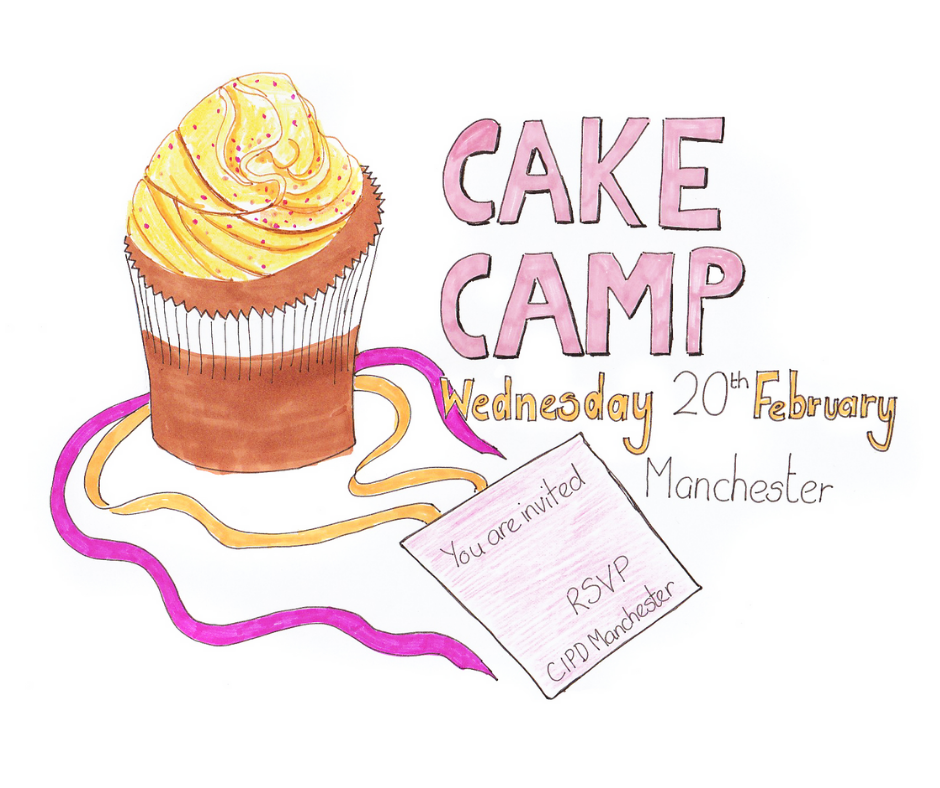 A team of contributors will facilitate the event. The format is simple; each contributor will have between 10 – 15 minutes to host a conversation on an aspect of our topic. Once the time is up, contributors will be asked to move onto the next table to talk about their topic with the next group. The event will come to an end when all the groups have had conversations with all the contributors.
Topics to be explored include:

Manager as coach

Coaching as part of L&D programmes

How to provide coaching to your people – do you go internal or external?

Team coaching
This event will be facilitated by Liz Needham, Ian Pettigrew and Rachel Burnham with guest contributors. Light refreshments – tea/coffee and a selection of cakes will be available. Hashtags #CakeCamp #cipdmcr
Additional information


Make sure you are up to date before the event
We encourage all attendees preferring paper tickets to visit the booking page on the morning of each event to ensure they are aware of any changes which may have been made since they printed their ticket.
Invoices
VAT is included in the price of your ticket and tax invoices will be available for download once payment has been processed.


Cancellation Policy
If you find you are unable to attend the event, please give at least 7 working days notice so we can release your ticket to someone on our waiting list. You can cancel your ticket via the Eventbrite desktop site or send us an email and we will cancel your ticket
Photography
Professional photography and video production may be taking place at the event, and these images may be used on future promotional materials for CIPD. By attending the event, you are giving your consent for your image to be used on any CIPD promotional materials.


Read our blog
We relaunched our blog in September 2018 which now includes news and articles of interest for People Professionals and the wider business community.


Visit our event collections
We use Wakelet to curate resources from many of our events. Visit our event collections.


Programme of events
Browse our Annual Programme of Activities Brochure 2018-2019 available exclusively online. It gives you all the information you need on our committee, special interest groups, events and local and regional confereces.


Join the conversation
We are present on the main social media channels so whatever your preference here are links to our Twitter, Facebook page Facebook group. and dedicated Linkedin group.
Event tags
L&D, Learning & Development, Coaching