Description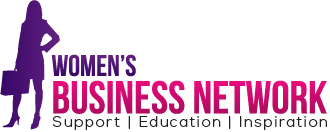 Women's Business Network are - Calling all New/ Growing Businesses in Peterborough and surrounding area.
Following our last event, and the inspirational journey of Jan Richardson, founder of Total Clothing, and her up and coming female leaders, the Women's Business Network would like to hear from more Women in Business, those just getting started or already on a sharp growth curve willing to share their journey so far... providing support, inspiration and motivation to other Women in or wanting to start their own business...
If this is you, or if you know someone who fits the bill... get in contact today, share your story and promote your business.
We have three ladies that will be speaking about there business, how they started there ups and downs and how business is now going. Each speaker will also answer any questions you may have. You can read more information below about the speakers.
---
Speakers are:
Jo Driver - Personal Business Mentor
My entrepreneurial mindset started at the young age of 11, when my passion for horses and the desire to compete them, required me to fund this expensive hobby.
My transition to becoming an entrepreneur in business began back in 1995. When I started my own Training and Consultancy business, providing consultancy and training services, initially to recruitment organisations and later more diverse sectors, I later started and built a Health & Wellness business and made the decision to invest in property, building a property portfolio, gaining knowledge and experience in many areas of the property industry.
I have a genuine passion to make a positive difference in the lives of those I work with, and a genuine desire to help business owners in any sector, whether they are an established business, having been in business for a number of years or those just starting their business, my success only being achieved when the entrepreneurs, businesses owners, and property investors I work with, achieve the goals they want to reach.
It's never been easier to start and build a wealth creating business, the challenge for most, is in how to avoid being one of the 70% of businesses that fail in their first 3 years of trading.
In this presentation I'll be sharing with you the 'Entrepreneur Formula' that all highly successful businesses use to create success and avoid the traps that cause most businesses to fail.
---
Susan Broccoli BA(Hons) - Founder of We Love Peterborough
Now in its 5th year continues to grow a huge social media following on Facebook along with a visitor and information platform online at WeLovePeterborough.co.uk - it's your first port of call for what's going on and interesting blogs. We Love Peterborough is all about keeping you freely informed of what is going on in and around Peterborough; from events and things to do - no matter how big or small, to the opening of new shops, having an afternoon tea, testing out an educational event, new restaurants, even supplying you with reviews all along with some pretty photography too!

Our front community end is that we aim to bring some love back to our city so you can enjoy where you live more.
The back business end is that we offer advertising to get your business in front of our followers at non-editorial rates.
---
Bev Thorogood - Midlife Coach & Trainer
On 29th March 2018, at the ripe old age of 52, I walked away from a secure 32 year career with the Ministry of Defence (Royal Air Force) to embark on a brand new venture as a self-employed Health Coach.
With a very small client base and a slowly growing Facebook Group I set off into the world of business, without a clue what I was doing or any guarantee that I could be successful. I gave myself a 12-month window to prove that my business idea was viable and made a promise to my husband, Mark, that if it looked like it wouldn't work, I'd go back and find a job.
I'm a Midlife Transition Coach, on a mission to help women over 40 to take control of their health and wellness through sustainable, achievable and enjoyable lifestyle changes.
I help women to find balance in mind, body and spirit using my proprietary NEST Framework to teach clients how to incorporate healthier habits gradually and consistently and to overcome some of the barriers stopping them reaching their full potential.
I have been called 'the voice of reason' when it comes to sensible lifestyle habits and consider everyone to be truly unique and treat every client as an individual, there is no 'one size fits all' solution.
In addition, I am a freelance Menopause in the Workplace Trainer, helping businesses and organisations to support their female workforce through workshops and seminars to raise awareness and debunk some misconceptions about this natural phase in a woman's lifecycle.
I am a Precision Nutrition Certified Nutrition Coach (PN1), A certified health coach, a qualified personal trainer and behaviour change coach and also a group exercise instructor, spending the last 20+ years teaching exercise to music, Boxercise and circuit training classes.
I also have a BA in Business and Enterprise, am qualified to Level 4 in both adult education (PTTLS) and Advice and Guidance and continue to develop my lifelong learning.
You will need to register to attend this event.