Description
Presented by Triangirls: Not your average women in tech event.
This event is open to all womxn and non-binary* people working in Design & Tech.
How to boost your confidence
Staying in our comfort zone is easy. But something we've found is that great things happen when you force yourself to step outside of it. Over the evening we'll hear from Christina, Sarah and Camila on the ways that have helped them to call on their courage and how that's benefited them.
Schedule
6:30 - Arrival - drinks and food (inc. vegan & vegetarian options. Let us know if you have any specific dietary requirements when you grab your ticket)
7:00 – Welcome and introduction by Trainline & Ovo Energy
7:10 - Introduction from Triangirls
7:15 - Christina Pashialis - Stepping Out Your Comfort Zone
The Comfort Zone. It's cosy. It's familiar. It's stress-free. But staying there too long and avoiding goals due to fear can leave you missing out on opportunities to grow in confidence.
Over the last few months I've challenged myself to lean into the anxiety that comes with stepping out the comfort zone (particularly when it comes to public speaking!). I'll be sharing the benefits I've found and tips to help you take the leap too

7:30 - Sarah Fox - BE MORE SHARK (cool-headed, calm and confident)
Creative work is difficult. You do it because you have to, because you can't imagine doing anything else, but there is a long (loooooong) period where your taste and ambition are far more advanced than your skill set, and you create a lot of utter sh**e. This is when most people decide to do something else, but the stubborn, hammer headed, determined people carry on, and practice and learn and get more confident. We need to find strength to carry on, and I propose that we look to sharks as inspiration for this.
8:00 - Break (10 min)
8:10 - Camila Diaz - Confidence cardio

Building self-confidence is no different than building physical fitness. For both, You need determination, deliberate practice and consistency. Facing our fears is like doing cardio. It's extremely challenging, it makes us sweat, it's painful and we don't want to do it. Yet, it is incredibly important for our well-being.I believe we should routinely incorporate facing our fears into our lives in order to achieve the emotional strength we long for. In this talk, I will share strategies about how I've created opportunities to overcome my own social anxieties and turned facing my fears into a regular habit.
Lightning Talks
During our event, we have a segment where the floor can be yours for 5-10 minutes. The content is up to you, whether you'd like to share a funny story, or tell us you are hiring, or start a debate. Let us know you'd like some time.
9:00 - Continue chats at the pub
---
Sponsors
A huge thank you to Trainline and Ovo Energy, their support is incredibly valuble to our community and helps us put on such memorable events.
Trainline
At Trainline, we're proud to be Europe's leading independent train and coach platform. Our mission is to make travel as simple, seamless and affordable as possible, and, today, we offer our customers travel to thousands of destinations in and across 45 countries in Europe and beyond. That's more than £2.7 billion in ticket sales annually, and over 80 million visits to our apps and websites each month. And all this is driven by our brilliant team of more than 600 talented people from 48 countries working in London, Paris and Edinburgh.
We value open expression at Trainline, we believe it's the diversity of experience, backgrounds and perspectives of our employees that makes us who we are. We encourage everybody to play a part in changing the way people travel across the world.

OVO Energy
Since launching in 2009, we have been on a mission to provide greener and cleaner energy - and have planted over a million trees in the process! Since then our goals have grown, and we have set in motion a bold plan to be a sustainable, net zero carbon business by 2030. We'll achieve this by managing our emissions as a business – and helping our OVO members do the same.
Not only this, we also have a Powerful Women Pledge which is our ambition to keep us on track in terms of increasing the female representation at OVO! Our pledge is to have 25% females in Tech by 2025.
We're excited to empower not just women but everyone who is part of the OVO family, which is why we are super proud to be sponsoring the Triangirls community!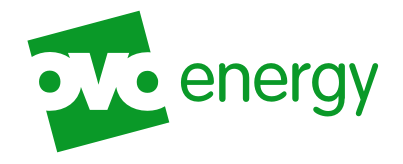 Sticker Mule
Thank you to Sticker Mule for gifting us with some lovely stickers for our attendees.

---
Who are the Triangirls?

A femme-friendly community for womxn and non-binary folks working in tech. We exist to encourage the sharing of experiences and facilitate collaboration in each others growth.
You can find out what we get up to in our monthly newsletter, and view photos from our previous events on the website.
---


Triangirls Code of Conduct
While participating in the Triangirls community both online and offline, you are required to follow this code of conduct.
Triangirls is a safe space and supportive community that provides mentorship and empowerment for womxn and non-binary people working in design.
*Our meetings are inclusive and supportive spaces for all womxn (trans, intersex and cis) and all nonbinary, agender and gender variant people. Self-definition is at the sole discretion of that individual.
As Triangirls is run by volunteers, and we rely on our community to help ensure we have a welcoming, open, diverse and safe environment.
We are dedicated to providing a harassment-free event experience for everyone, regardless of sexual orientation, gender identity and expression, race, ethnicity, culture, educational level, age, political belief, religion, and mental and physical ability.
If you have any queries regarding our gender inclusion policy, please don't hesitate to contact the organisers.