Sales Have Ended
Registrations are closed
Registration for this ticket type has now closed.
Sales Have Ended
Registrations are closed
Registration for this ticket type has now closed.
Description
We are excited to bring you . . .
CALVERT TRUST CHAMBER CHALLENGE 2017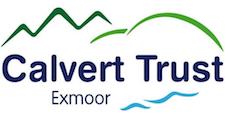 ---
Are you up for our Challenge?
This is a team challenge day, where teams from the business community will be competing against each other, along with fundraising for Calvert Trust Exmoor, with the aim of having a really fun day. You can even bring along your family or co-workers to cheer you on! Learn more about your co-workers, your competition and even yourself as you face up to your challenges and do it anyway!
The Challenges:
(not for the faint-of-heart!)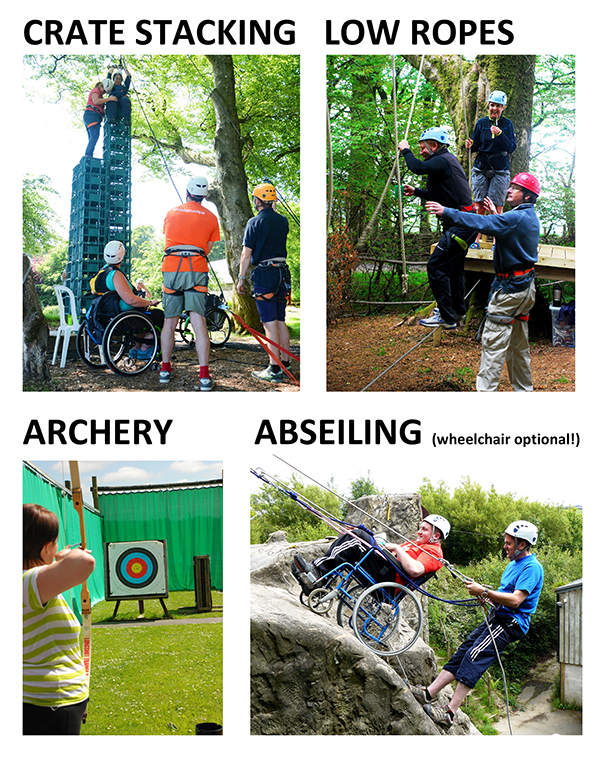 You will be competing in teams of 5 people, rotating around the challenges throughout the day, to score points and there will be an awards presentation at the end of the day. Bonus points will be given for those teams meeting or exceeding the fundraising target of £500 per team at the start of the event day. Bonus points will also be added for disabled participants included in your team.


Awards:
There will be four awards on offer -
Best Challenge Team

Best Fundraising Team

Instructor's Individual Award for Bravery in the face of Adversity

Best Dressed Team
The Best Dressed Team will be judged in a parade of the teams during the Breakfast Briefing at the start of the day. There will be an awards presentation at the end of the day with an opportunity for networking and the chance to reflect on the events of the day.
Format for the Day:
8.00 am Breakfast Briefing
10.00 am Challenge 1
11.30 am Challenge 2
1.00 pm Lunch
2.00 pm Challenge 3
3.30 pm Challenge 4
5.00 pm Awards Presentation & Networking
6.30 pm Depart
Sponsorship:
There are also sponsorship opportunities if you would like to be featured Challenges to be named after your business, or to sponsor one of the event awards. Sponsors will be part of the promotion prior to the event, in marketing materials on the day and in follow up promotion after the event.
To Register:
Click on the link above to register your team, book spectator tickets or book sponsorship. You will then be invoiced for the team entry, spectator tickets and/or sponsorship.
If you are an individual, or organisation not big enough for your own 5 person team, then we have an individual registration and will put a team together from those who enter individually.
Event wait lists have also been created, should more places become available.
So what are you waiting for?
Sign up now to take up the Challenge!
Hint: the earlier you sign up, the earlier you can get fundraising to earn your bonus points for hitting your fundraising target!
This is a charity fundraising event: all funds for team entries, fundraising, spectator tickets and sponsorship will be going to Calvert Trust Exmoor.
---
Terms & Conditions:
All bookings are non-refundable and are only guaranteed once the invoice is paid in full to Calvert Trust Exmoor

Participants must be either employees, owners or directors of the business for whom the team is being submitted, with the exception of individuals registering who must be in business or employees that will then be put together in a mixed business team

Just Giving pages will be set up for each of the teams from information provided by them and a snap shot of donations will be taken on the day of the event prior to the start to record fundraising at that time

Challenge & Bonus points are awarded at the absolute discretion of the Chamber & Calvert Trust Exmoor
Any elements of costumes deemed to impede the progress through the challenges will need to be removed before taking part in the Challenge at the absolute discretion of the Instructors
Any disabled team members will be contacted by Calvert Trust Exmoor to ascertain their needs prior to the event to support their participation fully throughout the day
Team & Individual entry costs include all equipment necessary for the Challenges and breakfast and lunch for the particpants
Spectator ticket costs covers Breakfast & Lunch or Lunch only meals, depending on ticket type
For catering and safety purposes, we need to know the numbers visitng site, so tickets will only be available though this Eventbrite page in advance
The event will be covered under the insurance of Calvert Trust Exmoor and as such, all participants & visitors to site shall abide by their rules at all times
Please note the format for the day may be subject to change at the organiser's discretion