Cambridge 'Pitching for Management' at Taylor Vinters

Thursday, 19 September 2013 from 16:00 to 19:30 (BST)
Event Details
ROLES ANNOUNCED!
1. We are the only UK equity crowdfunding platform that focuses on adding value to investors.  We give the crowd the opportunity to invest in start-ups that are backed by some of the UK's leading Business Angel investors. We address concerns usually raised by sophisticated investors regarding crowdfunding, namely risk of fraud and lack of due diligence. We are looking for a business development person with experience in wealth management / private banking and in dealing with IFAs, high-net worth individuals and Business Angels. A good understanding of EIS/SEIS tax reliefs is essential. We can offer a salary and/or stock options. Role to be full-time or part-time.
2. Live counselling and therapy website uses software and the internet to connect mental health patients with qualified therapists for live cognitive behaviour therapy. Proven effective in clinical trials, the service is faster, more convenient and lower cost than conventional face-to-face therapy.  We have raised £1.6m investment to develop sales into NHS and private markets. We were recently commissioned to deliver therapy to patients referred by GPs across the county of Surrey. We are looking for a medical advisor to support growth of the business. Our preference is for somebody with clinical experience in general practice or primary care with an interest in mental health and a good understanding of the commercial workings of NHS commissioners. Compensation will be provided through consultancy fees and share options. If appointed to the board then fees would also be paid for this.
3. A unique tap-to-connect technology that allows instant fuss-free connection between devices.  We have used this technology for our events solution, which allows people to exchange contact details with other delegates and exhibitors and to enjoy event activities such as interactive voting.  In two years we have developed the underlying technology, created electronic devices implementing this technology and associated backend systems, and rolled out the system at an increasing number of events in the UK and abroad.
We are now looking at scaling the Company, both by growing the events application, and exploiting the underlying technology in other markets such as mobile, medical and internet of things.  We have plans for ongoing technical development, market development and in parallel are developing propositions for investors. As a lean start-up with limited funding we are constrained by the size and experience of our team.  In order to implement our plans we are looking for the following:
 1.       A person with high-level experience and contacts at a senior level in the events industry, who can help to refine our product offering and reinforce the credibility of the events product by introducing us into big players.
2.       A person who can help us to move our tap-to-connect technology into other markets in which we can exploit our instant hassle-free connectivity or pairing between devices.  Our aim is to identify and qualify possible applications, develop a market proposition and partners. With both roles, experience of developing propositions for investors and contacts in the investment community would be an additional bonus.
4. An exciting company which has developed a technology platform enabling a global marketplace for digital writers, traditional Publishers and readers is looking for a Business Partnerto offer guidance and help with overall business development and to attract growth funding following our initial angel investment of £350k into the business. The ideal candidate will have a background, contacts and expertise in developing a new digital business with deep social media integration in the mobile app space; in addition to growth funding for global technology companies.  This role is paying sweat equity, board positions are available, future share of profits and is based remotely. The company is ready to scale globally, and has an experienced management team in the mobile app & Internet sectors.
Please join us for the third Cambridge Pitching for Management™ event of 2013 on 19th September 2013, 4.00pm - 7.30pm.
At these events, start-up and early stage companies present their businesses and the management roles available to a room of individuals with the right skills to help them reach their next stage of growth. Roles range from sales, marketing and finance board positions to mentorships, chair, CEO and non-executive director positions.
The roles on offer can be full or part time. Some offer paid remuneration and all packages offer additional rewards such as sweat equity, share options, commissions and bonuses.
If you think you could make a significant difference to a fast-growing company, then this is the event for you. The networking is also highly recommended.
Agenda
16.00 : Registration & soft drinks
16.30 : Introductions Modwenna Rees-Mogg
16.35 : Guest speaker 
16.50: Pitching Companies
17.20 : Break
17.30 : Guest Speaker - Chris Ellis, Funding Store
17.40:  Pitching Companies
18.10: Closing Speaker - Adelina Chalmers *
18.15: Networking and nibbles
19:30   Finish
* Adelina Chalmers (also known as "The Geek Whisperer") –  Free training for SMEs in the East of England funded by ERDF (European Regional Development Fund) via NIAB. for fast-growth companies based in the East of England on how to deliver pitches, whether that be 60 second pitches about their business, pitches for investment or indeed Pitches for Management.
Hope to see you there!  If you are interested in pitching at one of our events, please call the Pitching for Management team on 01761 452248. 
Find us on:
Supported by: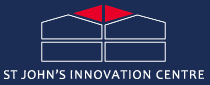 When & Where
Merlin Place
Milton Road
CB4 0DP Cambridge
United Kingdom


Thursday, 19 September 2013 from 16:00 to 19:30 (BST)
Add to my calendar
Organiser
The Pluralists Investor Club
The Pluralists Investor Club www.thepluralists.club is operated by AngelNews which holds events on topics close to the hearts of investors and entrepreneurs.  These include the annual VCT and EIS Investor Forum and the Great British Private Investor Summit.
It also publishes news on its website and monthly AngelNewsletter, which is full of topical articles, knowledge and views.  You can sign up to receive it when you register at www.angelnewsletter.co.uk
For further information call: +44 (0) 1749 344 888

Cambridge 'Pitching for Management' at Taylor Vinters