Cambridge 'Pitching for Management' at Taylor Vinters

Thursday, 23 January 2014 from 16:00 to 19:30 (GMT)
Event Details
ROLES ANNOUNCED!
1. Executive Salaried Chairman sought for £ms turnover VC backed tech company which will shortly float on AIM.  The successful candidate MUST have quoted company experience and experience of the tech sector will be a distinct advantage.  The role will be London based. A share option package will accompany the salary which will be at a market rate for the role.  These are some of the characteristics the successful candidate will display: 
- demonstrable track record of overseeing substantial growth in a listed services company environment in an executive or non executive role
- known in the City by institutional investors and analysts for past achievements
- recognised for rapid results
- experience of smaller company environments
- career in the Technology sector with B2B business models, but target B2C end user
- international experience
- strategic rather than operational mindset
- hands on, high energy, people business


2. We are an international development charity with a special focus working with women in fragile nations like Zimbabwe, Somalia and Yemen. Women in these countries 'attained less than two thirds of the levels of education, health, political and economic participation of men, making them the poorest of the poor' (Global Gender Gap index.).Undaunted by poverty, discrimination and even violence many courageous women are organising to improve women's lives by tackling the political, economic and social structures that keep them poor – but these courageous women won't achieve change on the scale that is needed alone. So we are looking for UK 'ambassadors' and entrepreneurial business experts especially women who can commit pro bono and help engage major new social investors and supporters to help these amazing women achieve huge lasting change.
3. Company producing the world's first thin film solar car parking shade is seeking a Non-Executive Chairman to join the team. The shade works by thin film PV technology which performs in all light conditions and is very shade tolerant. The technology produces a carbon footprint much less than conventional 'hard' solar and uses 50% less silicon in it's production, making it the environmental choice for solar projects.
4. Amazing B2B video platform with a pay-wall is looking for a CTO.  With two Co-founders, the MVP ( minimum viable product) has been developed and the business model has been established. The platfom is a unique, content-rich, market intelligence platform for business executives and the company is now looking for a CTO wizard who can take the platform to the next level and beyond. The company sources its video content from conferences, trade associations and other content producers that have a professional tone. This allows the content producers the opportunity to monetise their valuable content and use that content to expand the reach of their conference and sell extra tickets through the platform.  Bootstapped to date, the company is now in the middle of its first funding round and its needs a hands on CTO to take on the day-to-day tasks of evolving the platform, taking it from the existing MVP to an amazing produce that can benefit millions of businesses and business professionals globally. Its mission is to to break down barriers of language, geography, time and money to help business professionals access relevant and thought leading video content, so they can make better decisions, while saving time, money and becoming more informed.
If you are a passionate developer wanting to take the existing platform to the next level, from optimising performance and ensuring we can scale rapidly, to migrating off the white label solutions we are using at present, to improving the user experience and developing entirely new features, this is the role for you.  You should have a focus on functionality, design and developing the platform to fit in with the business plan.
You will be working with two Co-Founders on a day to day basis in London and will have the opportunity to shape the future development and acceleration of the business and disrupt a $100+ billion dollar industry to the benefit of everyone involved.  You will be rewarded with a package that reflects the stage the company is at and on what you can achieve. 
Some of the key requirements the co-founders are looking for include:
* Previous experience working on and developing a video platform
* Working with online payment solutions and have the technical ability to bring a payment and video capabilities together
* Ability to think through user journeys and create an amazing user experience
* Understand the business model and technical issues that will arise and solve them
5. An online portal for retail investors are seeking professionals with experience in investment/financial products for retail clients, experience in publishing/media and anyone with legal expertise in the retail investment industry.
Please join us for the first Cambridge Pitching for Management™ event of 2014 on 23rd January 2013, 4.00pm - 7.30pm.
At these events, start-up and early stage companies present their businesses and the management roles available to a room of individuals with the right skills to help them reach their next stage of growth. Roles range from sales, marketing and finance board positions to mentorships, chair, CEO and non-executive director positions.
The roles on offer can be full or part time. Some offer paid remuneration and all packages offer additional rewards such as sweat equity, share options, commissions and bonuses.
If you think you could make a significant difference to a fast-growing company, then this is the event for you. The networking is also highly recommended.
Agenda
16.00 : Registration & soft drinks
16.30 : Introductions Modwenna Rees-Mogg
16.35 : David Miller - Russam GMS 
16.50: Pitching Companies
17.20 : Break
17.30 : Guest Speaker 
17.40:  Pitching Companies
18.10: Closing Speaker
18.15: Networking and nibbles
19:30   Finish
Hope to see you there!  If you are interested in pitching at one of our events, please call the Pitching for Management team on 01761 452248. 
Find us on:
Supported by: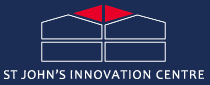 When & Where

Taylor Vinters
Milton Road
CB4 0DP Milton
United Kingdom


Thursday, 23 January 2014 from 16:00 to 19:30 (GMT)
Add to my calendar