Description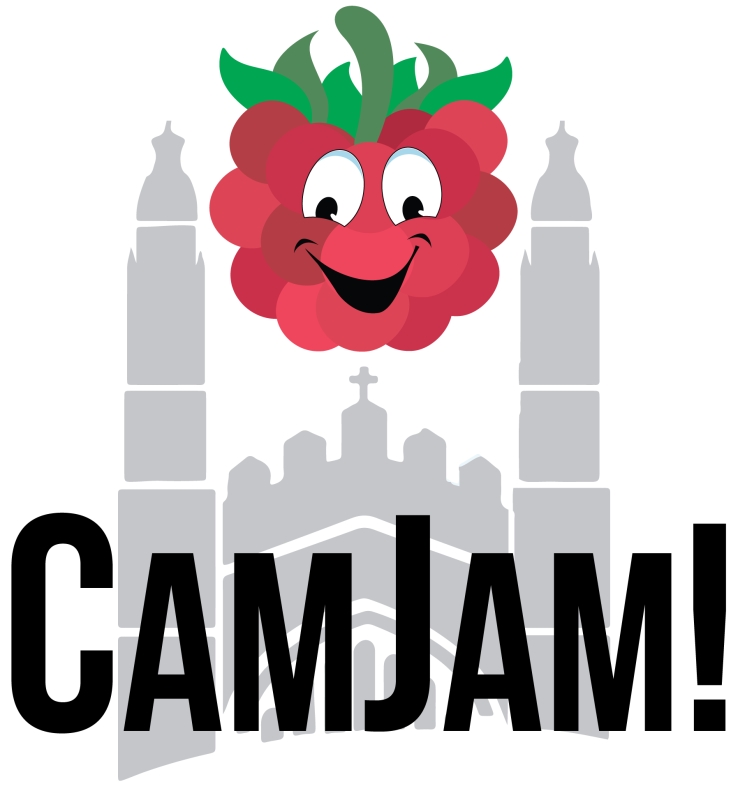 "INTRODUCE & INSPIRE"
Saturday 7th December
Institute of Astronomy, Madingley Road, Cambridge, CB3 0HA
12.30pm-6pm
What is a Raspberry Jam?
Raspberry Jam is a rapidly growing global network of user groups that meet to support hobbyists, developers, teachers, students, children and families – in fact, anybody that would like to put their Raspberry Pi to good use.
This Event Registration is for the afternoon session. A separate event is being run for the programming workshops in the morning.
What's happening at this Jam?
This is the 4th Cambridge Jam (CamJam) of 2013. We are once again fortunate to be holding the Jam at the Institute of Astronomy off Madingley Road in Cambridge.
We're increasing the number of tickets again as the last Jam sold out!
The broad theme of the Jam is "Introduce and Inspire" and this time we're hoping to introduce people to what they can do with their Raspberry Pis and inspire people to take things further.
The current programme (subject to change) includes the following:
A fascinating keynote from "The Raspberry Pi Guy" about his Pi journey

A presentation on NOOBS from Gordon Hollingworth of the Raspberry Pi Foundation.

An up-close look at what to do with your Pi when you first open the box, getting it up and running and using it for cool stuff.

A workshop with The Pi Hut on setting up wifi on your Pi.

A presentation on Sonic Pi with Carrie Anne Philbin of Geek Gurl Diaries

An open forum on future Jams
For the more advanced Pi owners, we hope to have the following:
A hands-on session with Ciseco's Wireless Inventors Kit which was such a hit at the last Jam.

Setting up a Wordpress blog on your Raspberry Pi and using RPiDNS to open it up to the outside world. (to be confirmed)

A hands-on session with PiBorg.

An introduction to the Pico Piduino - a do-it-yourself mini Arduino-compatible board that you can programme from your Pi.
And of course, we'll have the return of Show-and-Tell and the incredibly popular Marketplace featuring the following vendors:
What did people say about the last Jam?
"This one gets better all the time!"

"Very well-organised and run Jam."

"The venue was excellent."

"Had a great time, really enjoyed the presentations."

"I had a fun time."
How can I get involved?
There are several ways to get involved with a Cambridge Jam:
Be a presenter and share your knowledge and experiences.

Be a demonstrator and show off your project.

Come onboard the organisation team and have your say in the way we do things.

Be a Marshal and help the event to run smoothly.
Michael Horne & Tim Richardson
mike@recantha.co.uk / tim@potton.me.uk
Email is the best way to get in touch with us if you have any questions!
Organiser of Cambridge Raspberry Jam - Afternoon session - 7th December
Linux User is one of the world's leading Linux magazines. With over 140,000 readers, followers and community members, we inform, teach and evangelise about everything open source: from distros and hardware to programming and IT and – of course – the Raspberry Pi. If you'd like to know more, please check out our magazine page  or our website. Oh, and make sure you follow us on Twitter to get all the latest on Raspberry Pi and Linux