About this Event
Cambridge Rock Festival features live classic rock, blues and prog rock music. The 16th annual festival is over four days from the evening of Thursday 18 June to Sunday 21 June 2020 at the East of England Showground, Peterborough.
The line-up of 65+ bands includes: Focus, Hazel O'Connor, Tygers Of Pan Tang, Cats In Space, Pendragon, Electric Strawbs, Dare, The Mentulls, Atomic Rooster, Magenta, Space Elevator, Ken Pustelnik's Groundhogs, T Clemente Band, Roadhouse, Buster James, Hollowstar, Stormwarning, The Pure Floyd Show, E.L.O. Encounter, Chris Bevington Organisation, Bad Touch, 4th Labyrinth, Mostly Autumn ... and many more!
Cambridge Rock Festival is run by volunteer music fans for music fans, with a great friendly, non-corporate vibe! For 2020 we move to Peterborough, close by the A1, for three fully covered stages and weatherproof facilities. The festival features its usual bars with 80 real ales and ciders, other drinks are available! Seats in the main stage auditorium are available as an optional upgrade. We offer on-site camping for tents, caravans and motorhomes, with parking by your tent and optional electric hook-ups.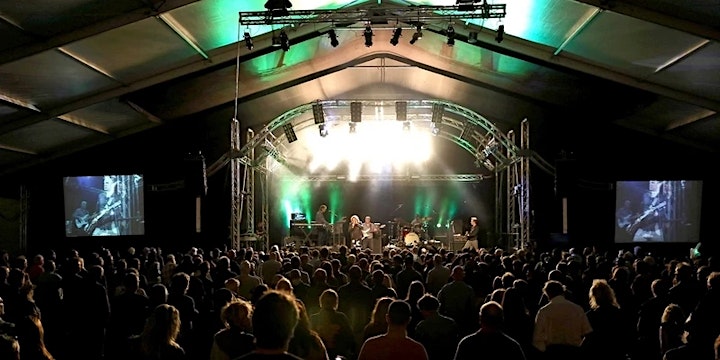 If you have any difficulty ordering online, try a different browser, or please email cambridgerockfest@gmail.com or call us on 01353 749 749 for assistance.