Join us to find answers to lots of your questions about energy at home. We will cover from how to save energy to the UK Green Homes Grants
About this event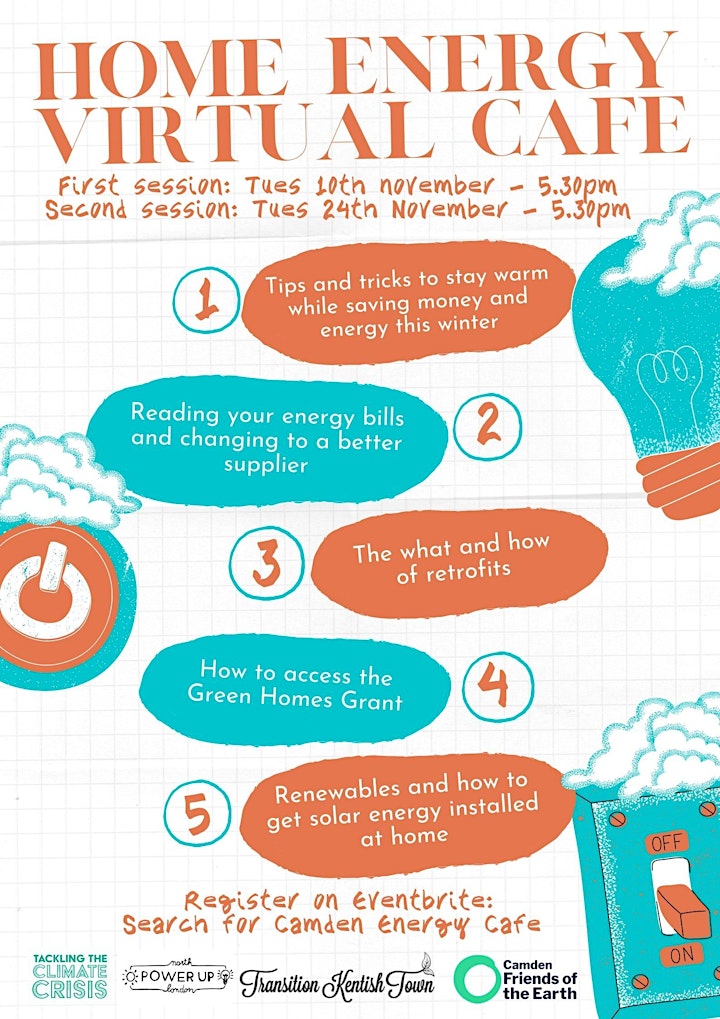 Join our Camden Energy Cafe to learn more about energy at home. After a brief introduction from our moderators and speakers, we will break into three rooms so you will have the chance to learn more about your topic of interest.
Room 1:
Tips and tricks to stay warm while saving money and energy this winter
Reading your energy bills and changing to a better supplier
Room 2:
How to access the UK's Green Homes Grant
What are retrofits?
Adding renewables to you home
Room 3:
Planning for retrofit
Issues with historic buildings
We encourage you to submit your questions in advance, we will make sure that they get answered during or soon after the event.
We hope to see you there!
Find us on social media platforms and learn more on camdenfoe.org.uk
Organised by:

Organiser of Camden Energy Cafe