Description
This event is to launch CAMentrepreneurs in Cambridge. Since our launch we have had 23 meetups in Dubai, Edinburgh, Glasgow, London, New York, Sydney and Warsaw.

For our global entrepreneurial diaspora we will showcase some of the many pro-enterprise bodies active in the pro Enteprrise Cambridge Eco System.
For the thriving Cambridge based Pro-Enterprise Community we will help them understand what CAMentrepreneurs are doing around the world.
Please sign up to our Facebook event
here
as well as registering here, share the fact you are attending to spread the word, and invite people in your personal network who might want to support the idea.
We promise no long speeches, and plenty of time to make new contacts during the meeting. Each of the speakers listed below gets 1-2 minutes to say who they are, what they do, and how they can work with other people in the room.
18:30-1850 Registration/informal networking

18:50-18:57 Enter Lecture Hall Four
19:00-19:15
Welcome Bruno Cotta Executive Director of the Entrepreneurship Centre Cambridge Judge Business School
Introduction
Richard Lucas
Nina Warner
Why CAMentrepreneurs exists/Our vision for the future, Housekeeping rules, values.
19:15-19:23 Cambridge Eco System Showcase
Nina Warner
President of
CUE
and
Akhila Denduluri
- Director of CUEhub will present the CUEhub on line networking platform to bring the community together online.
Open Mic 19:23-30 if you want to make a one minute annoucement- contact Richard
19:30-19:45 CAMentrepreneurs Showcase
Visiting Entrepreneurs & "Open Coffee" Style introductions
Peter Cowley
Chairman CAMentrepeneurs, President EBAN, Angel Investor of the Year, Entrepreneur
Claudia Duffy
, Head of CAMentrepreneurs Scotland, Founder & European Patent Attorney at Innovare IP
James Maughan
head of CAMentrepreneurs - Dubai/Director Falcon Associates
19:50-20:00 Discussion, Q&A Summary and next steps
20:00-21:00 Informal networking in the Simon Sainsburys Foyer

About CAMentrepreneurs
The purpose of CAMentrepreneurs is to support business and social entrepreneurship among Cambridge University alumni, current students and others. CAMentrepreneurs is global since its launch in 2016 we have had meetups in Dubai, Edinburgh, Glasgow, London New York, Sydney and Warsaw.
The group is officially recognised by Cambridge University Alumni Association as per
here
.
We aim to bring together positive minded alumni and others who want to work together on a voluntary basis to support enterprise, whether as entrepreneurs, investors, students or service providers.
Non-Cambridge students and graduates are welcome as guests of those who are.
If you think you should be at the meeting and don't know anyone please indicate this in the registration form.
If you want to help with CAMentrepreneurs events in Cambridge or elsewhere, please fill in
this form
About Cambridge University Entrepreneurs
Cambridge University Entrepreneurs (CUE) was founded in 1999. Two decades later, it has evolved to a key part of the University's entrepreneurial ecosystem, promoting and nurturing entrepreneurship and innovation in among students in Cambridge. It is a student-run society, and its main focus is to host the CUE Business Creation Competitions, awarding over £500k to more than 45 start-ups ranging from technology, software and web, to social enterprise, with the financial support from ARM, Horizon Discoveries, EPSRC, Redgate, Mills and Reeve, Cambridge Angels and Taylor Vinters. Collectively, these companies have contributed greatly to the local region, securing over £100 million in investment, and producing over 110 full time jobs. As a part of the competition, CUE also provides free business training, mentoring, networking events, which are always spoken highly of by our competition entrants, friends, and the local entrepreneurial community.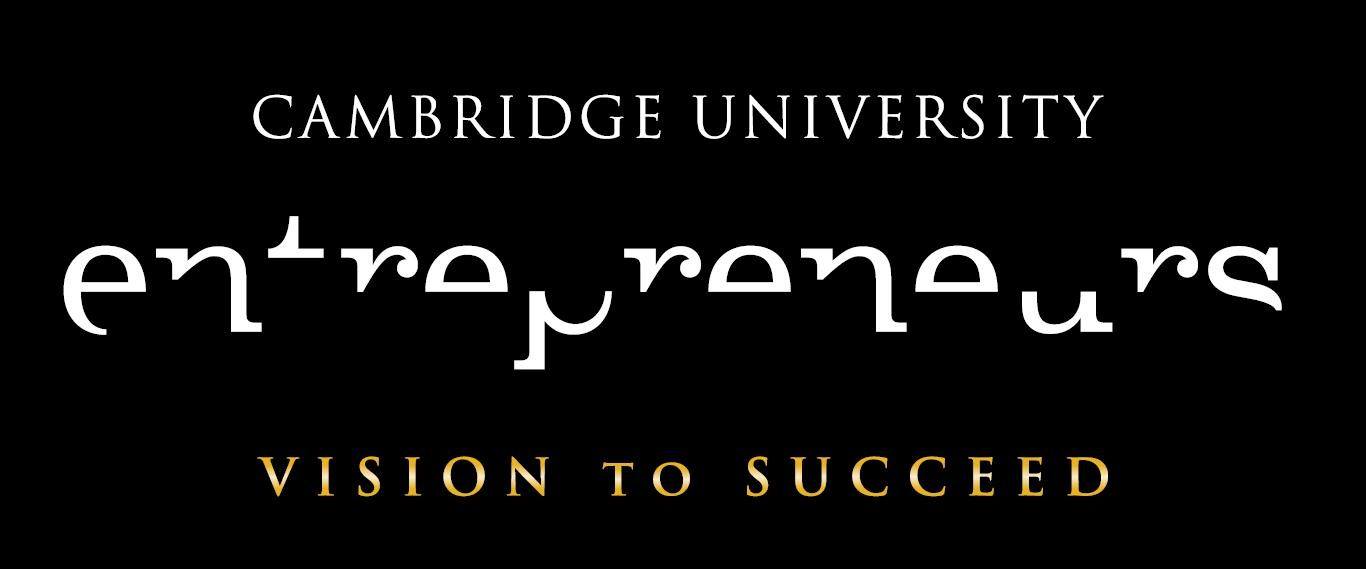 We look forward to meeting you
Nina Warner, President of Cambrige University Entrepreneurs, Leader of CAMentrepreneurs in Cambridge
Richard Lucas Founder of CAMentrepreneurs

Many thanks to The Judge Business School for hosting us free of charge and to the Entrepreneurship Centre which is covering the costs of refreshments.

About the Judge Entrepreneurship Centre
The Entrepreneurship Centre at Cambridge Judge Business School aims to inspire, enable and research entrepreneurship. The Centre encompasses the full entrepreneurial journey - starting with the empowerment of aspiring entrepreneurs through to the creation and development of early-stage ventures, all the way to small and medium size enterprise growth. The Entrepreneurship Centre's mission is to support the University of Cambridge's entrepreneurial talent development and commercialisation of new ideas; enhance the development of management capacity within the Cambridge entrepreneurial ecosystem and beyond; develop and share thought-leadership that establishes the University of Cambridge as a global knowledge locus for entrepreneurship; and provide a critical resource for entrepreneurs, mentors and investors.
Organizer of CAMentrepreneurs Launch in Cambridge
Richard  Lucas is the founder of CAMentrepreneurs 
Nina Warner is the leader of CAMentrepreneurs in Cambridge and the President of Cambridge University Entrepreneurs