Description
All day workshops on Saturday 27 and Sunday 28 July

Optional films and networking on Friday 26th July

Camera skills workshop on Sat 27, July with Alex Peacock from Peacock Studios on Blackmagic Ursa and Sony FS7.

Filming comedy performed by actors on our acting course.
Sunday we are at Tir-na-nOg and will listen to our guest director Robert Golden, winner at EIFF and having shown at Sundance Robert will talk about how to look when filming and see what is in front of you not a reflection of yourself.

On Sunday we will look at grading.

Our organiser Anna Gower will talk you through the Movie Hoolie Film School process, how a group of people interested in different disciplines of telling visual stories can make a film together.

Ceilidh on Sunday 28th July at Balfron High School in the theatre on a sprung-floor.

Free camping available with this ticket if you are a visitor to the shire and need help with accommodation.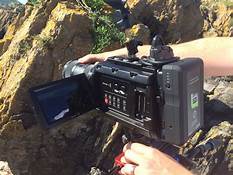 What will I be doing on Saturday 27th July?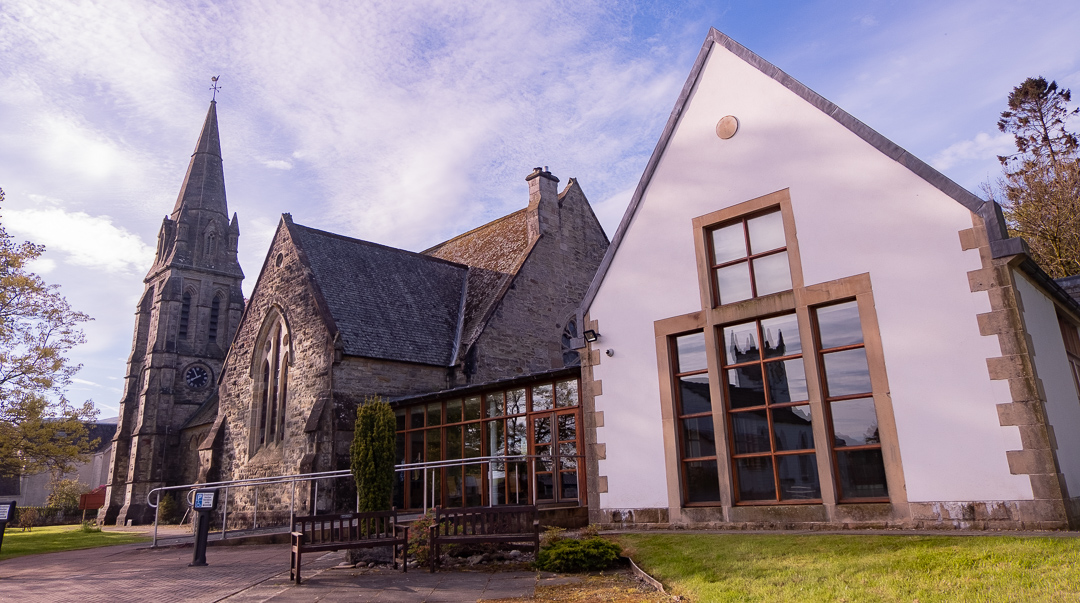 Killearn Kirk, Balfron Road, Killearn, North Glasgow, G63 9NL
You'll be filming in a church with performers on camera. The skills you will learn to take away with you are lens cleaning and lens handling, with the Cooke S4's and Sony Cine Alta's.
Then you can test your brain muscle and help decide the position of the camera for shots, the lens to use and work with the workshop hosts and consultants to film comedy scenes.
Alex will discuss with you options available and we hope to take one scene outside weather permitting so you experience a full kit and equipment move.
Anna Gower the course host will also talk you through how to edit comedy as suggested by Karel Reisz and Gavin Miller in their co-written tome 'The Technique of Film Editing'.
What about Saturday night?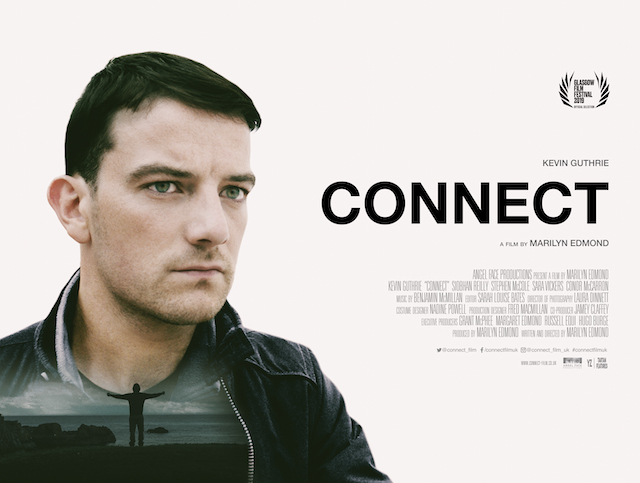 Well your at a film festival. So you are welcome to come and see the film Connect, directed by Scottish filmmaker Marilyn Edmond screening at Balfron High School Theatre. With pre-movie Aria by filmmaker Simon Fox. Then you can join us for a late-night sing round our camp-fires at our Movie Hoolie site at Tir-na-nOg, where our campsite is based.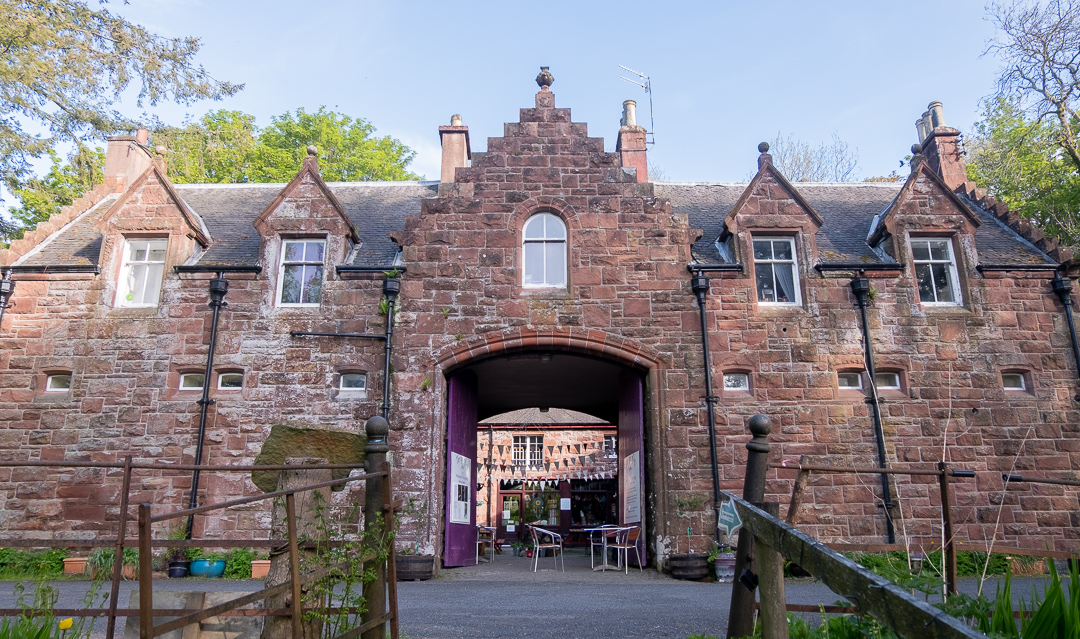 What will we be doing on Sunday then?
We'll be based down at Tir-na-nOg, viewing our rushes and talking through potential editing versions and grading options.
As mentioned Robert Golden our guest director will be giving a talk on Sunday at this is a great opportunity for you to hear about the ventures of a successful filmmaker today working in interesting locations around the world in the field of documentary and recording many creative process's for creating operas, impressions of human rights activists and emerging radical artists today hoping to change the world from the hegemony of colonialism and our class system in Britain.
In the afternoon we are screening three community films for and about community, two films from Plantation Productions and one film from Robert Golden Pictures. Afterwards will be a 'Round-Table Discussion' with the visiting filmmakers and producers of these films.
You said a Ceilidh is that true we're going dancing as well?
Yes, this is a festival remember. Our inaugural Lomond Film Festival funded by Regional Screen Scotland and by local charities Killearn Community Futures Company and by our programme of fund-raising in the area. We want to make our festival experience fun, engaging, entertaining but we are in the country, we are rurally based so things are a bit more laid-back.
Who is the organisation running this event?
We are Ideas Link a new social enterprise based in the village of Killearn where the Saturday workshop is being held. This is our first and founding project. Our goal is to found a film-school currently called Movie Hoolie. A movable film-school one that travels.
Camping, you mentioned camping is that true it comes with the price of £80.
Yes. The camping is offered as a service by the owners at Tir-na-nOg in recognition that many may not find close-by accommodation to Killearn of Balfron. We have a honeywagon booked, but our shower facilities are limited. It's a service remember and for some people will be invaluable. If its not for you that's fine. At the campsite their is a vegan cafe running during the day called 'Soup Dragon'. We have two cinema tents on-site and a full programme of films running.
If you have films running what are they?
Friday 26th July: MAHABHARATA, Director Peter Brook. 5h 18 mins (1989-90)
Friday 26th July: Evening film may be chosen by attendees from our available films allowed to be screened through our club background screening license, which requires us to only announce the films screening on site. The range of distributors are extensive though and this theme of choosing films yourself happens through the weekend.
Saturday 27th July: DAVID BOWIE IN BALL, Director Alan Clark. 53mins (1983)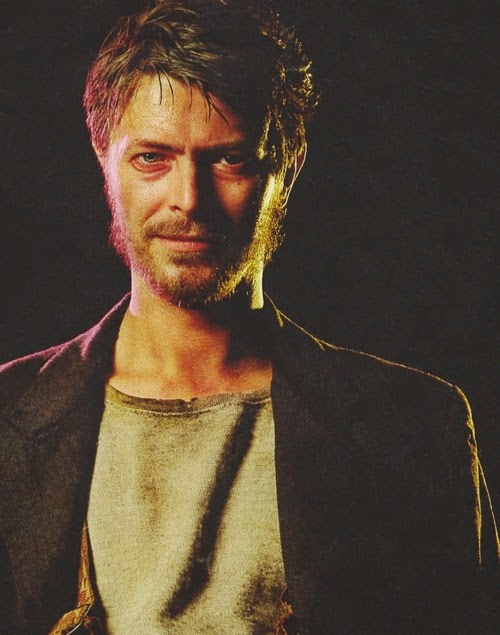 Sunday 28th July: La Belle et La Bete, Director Jean Cocteau.
Sunday 28th July: Plantation Production films and Robert Golden Pictures.
Come join us in the shire.
Please Note:
*By signing up for this course you should follow the link to the terms and conditions, our privacy policy and equal opportunities policy on www.lomondfilmfestival.com
*If you decide to camp you join the Movie Hoolie club. Our club activities allow us through our insurance to film around camp-fires having camping while filming, running festival screenings, workshops and courses. We wish to thank our insurers for working with us to help bring this project into being.