CAMHS Focus Group Neurodevelopmental Assessment Feedback Session
Are you the parent or caregiver of a young person who has had a neurodevelopmental appointment at CAMHS in Grampian with this last five year
About this event
CAMHS team in association with One Stop Shop Aberdeen will be running focus groups about these experiences and we want to hear from you!
The first of these groups will be held on July 22nd from 7pm to 8:30pm.
Groups will be held online and run for approximately 90 minutes.
How to register: If you are interested please register your interest here - www.oss- aberdeen.co.uk/CAMHS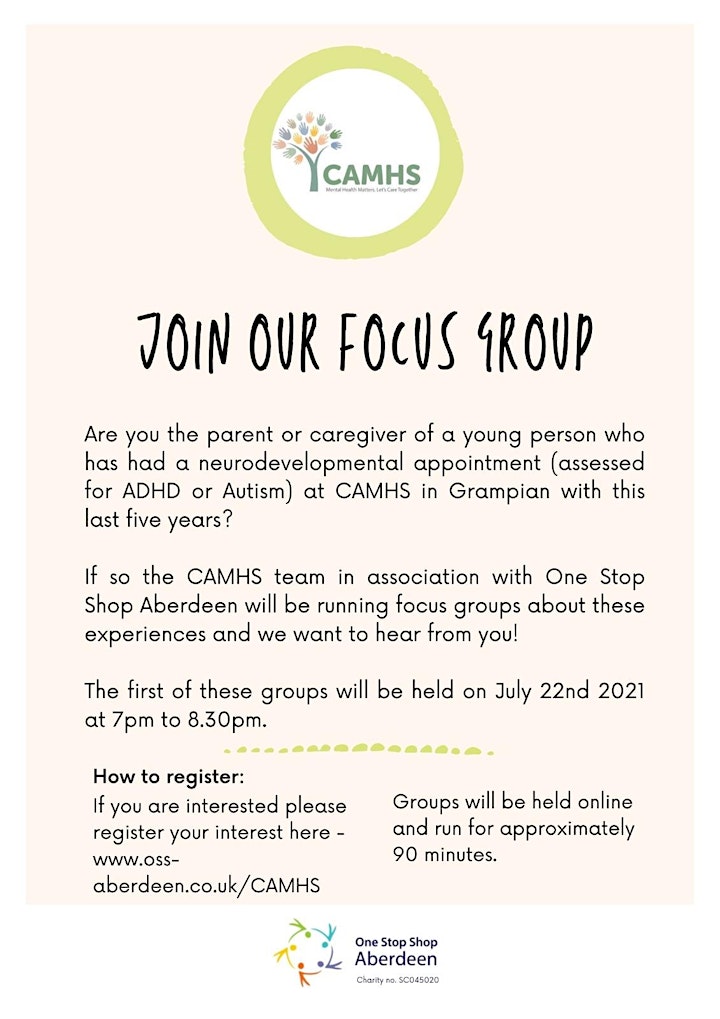 Organiser of CAMHS Focus Group Neurodevelopmental Assessment Feedback Session
Triple A is a peer support charity for Autistic people, led by Autistic people. They provide a vital service, hosting social groups every day of the week and allowing Autistic people to meet, socialise, and have fun in a relaxed, non-judgemental environment.
The One Stop Shop Aberdeen is a project of Triple A, serving as a source of information and signposting. The One Stop Shop Aberdeen hosts regular drop in sessions and also provides training for various groups and organisations.