The Campaign for Social Science and SAGE Publishing invite you to join our 2020 annual lecture by Professor Trish Greenhalgh.
About this event
Give me back my fact: How can social science help us survive the post-truth pandemic?
About the lecture:
Professor Greenhalgh will focus on the impact of COVID-19 and what it tells us about the 'social science of science'. She outlines below:
"COVID-19 has changed science – perhaps forever. The pandemic and its aftershocks have shaken the pillars of dispassionate inquiry by forcing us to reconsider how academic findings are reported, disseminated, and shared with the public. How can the scientific process survive all of this?
For starters, we need to draw on the social science of science, to produce a 21st-century, post-truth-aware account of what science is. Scientists will need to be more self-reflective, developing a heightened awareness of our own identities, values, and ethical commitments as researchers working for the public good. Embracing this role means engaging – however painfully – with the media, lobbyists and trolls. Through close readings of the criticism and personal attacks we receive, we can make more sense of the current political climate and identify potential methods for safeguarding empirical knowledge. We will also have to engage with how the facts we uncover are necessarily value-laden and reflect particular underlying assumptions about the nature of reality."
Trish will share some personal examples of 'facts that got away' to illustrate some core principles of a new social science of the scientific process.
Dr Mahlet (Milly) Zimeta will deliver a response to Trish.
About Trish:
Trish Greenhalgh is Professor of Primary Care Health Sciences and Fellow of Green Templeton College at the University of Oxford. She studied Medical, Social and Political Sciences at Cambridge and Clinical Medicine at Oxford before training first as a diabetologist and later as an academic general practitioner.
She leads a programme of research at the interface between the social sciences and medicine. Her work seeks to celebrate and retain the traditional and humanistic aspects of medicine and healthcare while also embracing the unparalleled opportunities of contemporary science and technology to improve health outcomes and relieve suffering. She has brought this interdisciplinary perspective to bear on the research response to the Covid-19 pandemic, looking at diverse themes including clinical assessment of the deteriorating patient by phone and video, the science and anthropology of face coverings, and policy decision-making in conditions of uncertainty.
Trish was awarded the OBE for Services to Medicine by Her Majesty the Queen in 2001 and made a Fellow of the UK Academy of Medical Sciences in 2014. She is also a Fellow of the UK Royal College of Physicians, Royal College of General Practitioners, Faculty of Clinical Informatics and Faculty of Public Health.
About Milly:
Dr Mahlet (Milly) Zimeta is Head of Public Policy at the Open Data Institute (ODI). Prior to joining the ODI in September 2020, Milly was Senior Policy Adviser at the Royal Society, where she led the Society's policy programme on Data and Digital Disruption, and Programme Manager at the Alan Turing Institute, where she managed the Turing's research partnership programmes in Health and in Finance/Economic Data Science. She holds degrees in philosophy from Oxford, Cambridge and York (UK), and has written for The Paris Review, The London Review of Books, and The Atlantic, among others.
Registered attendees will receive a link to join ahead of the event.
In partnership with: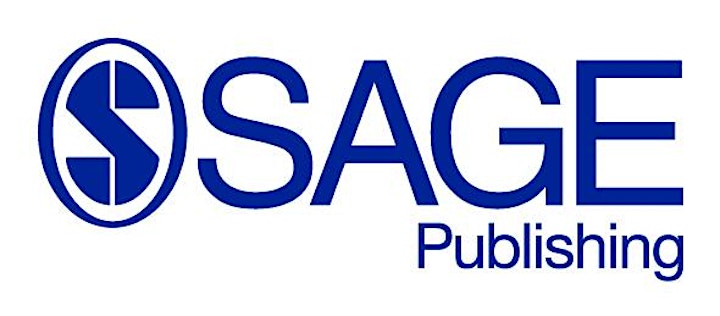 Organiser of Campaign for Social Science Annual SAGE Lecture 2020