Join the campaign launch and film première for How Will You Reboot the Future? with Jonathon Porritt CBE in conversation
About this event
We invite you to our campaign launch and film première bringing together teachers, young people, story-tellers and one of the UK's leading environmentalists to ask:
How Will You Reboot the Future?
This April, we are launching our latest campaign and education resources "How Will You Reboot the Future?", inspiring new conversations on the climate crisis and supporting young people to take action.
The campaign will feature a series of five short films ('Rise Up') - following the lives of five young people who, over the next five years, each play a role in rebooting the future. These films were inspired by a book written by Jonathon Porritt, which will be included alongside a set of teaching guides to help you support debate and action in your classrooms.
Please join the first public viewing of the campaign and the Rise Up films, and hear from our panel on how to ignite students' optimism, and inspire them with positive ways of engaging in climate action ahead of the UN Climate Summit in November.
We will welcome your engagements throughout the event including a live Q&A.
REGISTER FOR FREE HERE ON EVENTBRITE.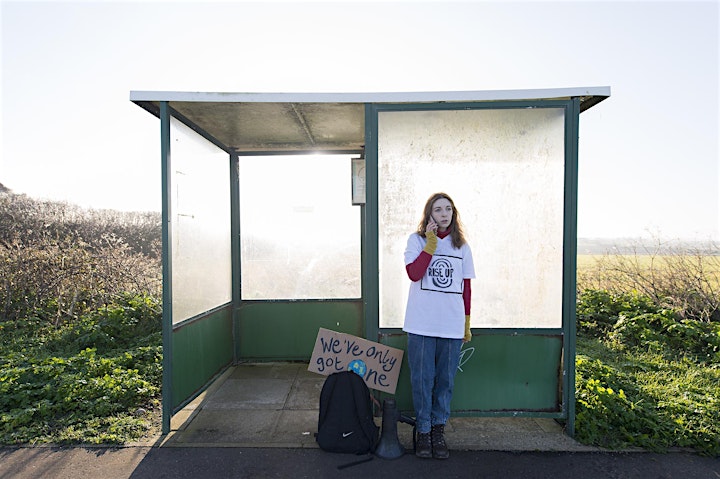 Our panel will include:
Jonathon Porritt CBE, Environmental Activist and Author
Sophie Austin, Film Director
Paul Turner, Geography Teacher with passion for social & environmental activism
Dominique Palmer, Climate Justice Activist, Forbes 100 UK Environmentalists
Nyeleti Brauer Maxaeia, Co-Founder of Choked Up
Anthony Bennett, CEO Reboot the Future
The discussion will be hosted by Holly Everett, Education Lead at Reboot the Future.
Event Overview:
17.00 - 17.10: Introductions and a conversation with Jonathon Porritt, CBE
17.10 - 17.40: Screening of the Rise Up campaign films
17.40 - 18.00: Speakers in conversation
18.00 - 18.10: Questions from the audience
18.10 - 18.15: Wrap up from Holly at Reboot the Future
How Will You Reboot the Future? is a new campaign hosted on the teacher platform Global Dimension.
On April 21st, you will be able to download:
Jonathon Porritt's latest e-book, Rise Up to Reboot the Future, written specifically for this campaign.
Five short films 'Rise Up' (each 5-7 minutes long), which follow five young people from 2021 to 2025, as they engage with the climate crisis and rise up to make a difference.
Five teaching guides to support the films, providing discussion ideas, related resources and connections between the films and the e-book.
A book club companion guide to Rise Up to Reboot the Future, to support students in reading and discussing Jonathon Porritt's inspirational and hope-filled new book.
Global Dimension (www.globaldimension.org.uk) is the UK's leading Global Learning platform, bringing together a calendar of global events and a vast library of resources exploring issues from climate breakdown, to migration and democracy. It is also a space for teachers to connect and discuss the issues that matter the most. Global Dimension is brought to you by Reboot the Future.