Learn how to plan effective campaigns that are capable of changing people's behaviour, using the ROSIE model.
About this event
Join us and learn how to plan effective campaigns that are capable of changing people's behaviour, using the ROSIE model.
Across the 5 days, the series will take you through the 'ROSIE Model' for best practice campaign delivery. This course is designed specifically for public sector communicators aspiring to lead outcome-driven campaigns that are capable of changing behaviour.
The ROSIE model helps you to strategically plan every part of each campaign to ensure objectives are outlined, executed and met successfully and efficiently, with a basic understanding of behaviour change theory and practice. The ROSIE model consists of:
Research: Getting under the skin of the problem that we are trying to solve, audience insight and segmentation
Objective: Defining and developing SMART objectives for different phases of the campaign, linked to your business imperative.
Strategy: Defining how you will meet your objectives an developing your creative approach, including an introduction to behaviour change
Implementation: Delivering a time-specific channel action plan, stakeholder engagement and working with partners
Evaluation: Developing an evaluation framework capable of giving your real time data on campaign performance
With this course, you will learn how to easily build campaigns with clear evidence that inform your objectives and strategy, leading to more efficient implementation and an easier way of evaluating success.
Each session within the series will run from 10:00am - 12:00pm daily, covering the five elements that make up ROSIE:
Day 1 (Research): Monday, 17th May 2021
Day 2 (Objectives): Tuesday, 18th May 2021
Day 3 (Strategy): Wednesday, 19th May 2021
Day 4 (Implementation): Thursday, 20th May 2021
Day 5 (Evaluation): Friday, 21st May 2021
These courses are specifically designed for:
Campaign Managers
Consultation Managers
Community Outreach
Communication Officers and Managers running Consultations
Media Relations Teams
Key Outcomes:
Develop your own campaign plan in a methodical way
Understand the role that research plays and what is involves
Understand your audiences and how to effectively reach them
How to marshal resources and tools that are vital to its success
How to set clear objectives to help measure outcomes to define what success looks like
How to develop new tools and techniques to evaluate the campaign continuously
Reserve your place NOW!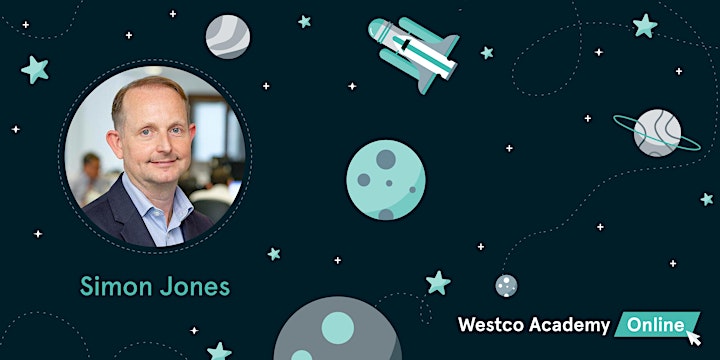 Hi, I am Simon Jones, a communications professional with more than 30 years' experience. I have worked at Director-level within local government across communications and policy since 2007.
During that time I have led many award-winning campaigns that change behaviour and improve lives.
I have worked on campaigns across public sector communications and the private sector as an award-winning journalist and editor. A significant part of my success is understanding the role that people power plays and how we can galvanise our communities to achieve shared objectives.
I help to oversee campaigns across Westco. I was also Chair of LGcomms between 2016 and 2020, playing a leading role in skills development across the UK.
This course would benefit Head of Comms, Campaign Managers and communicators who input into campaigns. I am passionate about the power of language and imagery to change lives. Effective campaign planning, built on research and insight in a way that enables us to strengthen the connection with our audiences, has a massive role to play.
Organiser of Campaign Planning Masterclass Series using the 'ROSIE' Model: 5-Days