Event Information
Location
Campfire Club TBA
United Kingdom
Description
CAMPFIRE CLUB RETURNS FOR 2017:
Every Friday from May to September
Become a 2017 Campfire Club Member and guarantee yourself a stump at all our of Campfire Clubs between May & October for only £60!
PLUS 20% off further ticket purchases for all Nest Collective shows in that period!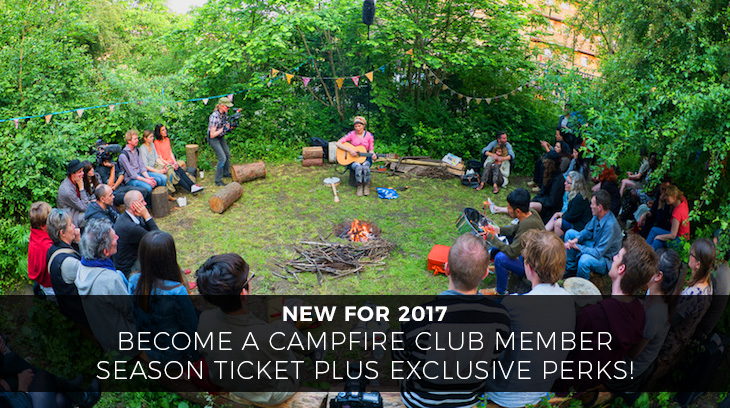 More About Campfire Club
A concert like no other… unamplified, outdoors and round a fire; surely this is the only way to really hear music.
Since the dawn of song, by the flickering embers and starry skies all walks of man and woman have gathered in song and celebration, to tell the stories and while away an evening. This is how it was, and at London's Campfire Club, how it still is; acoustic, intimate. Every Friday from late spring right through to autumn we indulge you in the specially sourced talents of local and itinerant musicians from all over the world, nestled in several secret secluded leafy pockets of inner city London. Bringing the Nest Collective's finest choices of artistry from the realms of folk, traditional and world music right through to contemporary song makers. Those that find it know something very magical is being felt and heard.
Date and Time
Location
Campfire Club TBA
United Kingdom