Location
Field725 Camping
Critchill Manor Estate
Frome
BA11 4LJ
United Kingdom
Description
A five day gathering in the glorious Somerset countryside, sharing ideas, inspiration, connection and celebration
We have limited weekend tickets available and a very small qualntity of day passes but naturally, we'd prefer people to join us on the 5 day journey. More details and downloadable flyer available here
For full 5 day programme, view or download here
Join us for a 14:00 opening ceremony on Wednesday through to Sunday 18:00 and let's evolve our own event - we have over 20 speakers, 'how to' sessions, transforative workshops, live music, DJs, art, cookery, alternative therapies, foraging, nettle whipping, yoga and wellbeing. The vibe is hay bales, campfires, night skies, cinema, street food, picnics, glamping and much more.
Part of our programme utilises the open space format to allow radical participation - enabling all members to convene their own sessions. We intend to build a truly democratic festival to explore ways we can imagine a better world, and then empower ourselves to actually make it happen.
Our announced speakers include Roger Hallam, co-founder of Extinction Rebellion, Jacqui Walker, Momentum ex co-chair and subject of the film 'WitchHunt' as well as a rare UK visit from Brett Hennig of Sortiation Foundation and author of 'The End of Politicians'. Other speakers include PR guru and womens' activist Lynne Franks, 'Flatpack Democracy' author and prime mover behind 'Independents for Frome', Peter MacFadyen, social media 'angel' and author Katie Brockhurst plus Jo Berry, international peace activist and the founder of Building Bridges for Peace, a charity dedicated to conflict resolution and promoting peace around the world.

In this age of disconnection, fear, and alienation, how do we set intention? How do we achieve balance, strength and focus on the positive? How do we start building resources to make a difference? How do we gain the inner strength to maximise our potential as human beings and as community?
Field 725 is just one mile from the Somerset market town of Frome and is fully equipped with compost loos and showers, food and drink will be available or BYO.
Be The Difference
Limited tickets are avilable as a 5 day ticket including camping and very limited weekend tickets have just become available. There are also limited glamping options - first come first served. We have a few remaining free 'Campfire Bursary' tickets available to those who can't afford to pay for their ticket - apply via contact@campfireconvention.com.
This is all about how we can create the change we all know is possible as a social network that works for the good of all.
Here is our events site: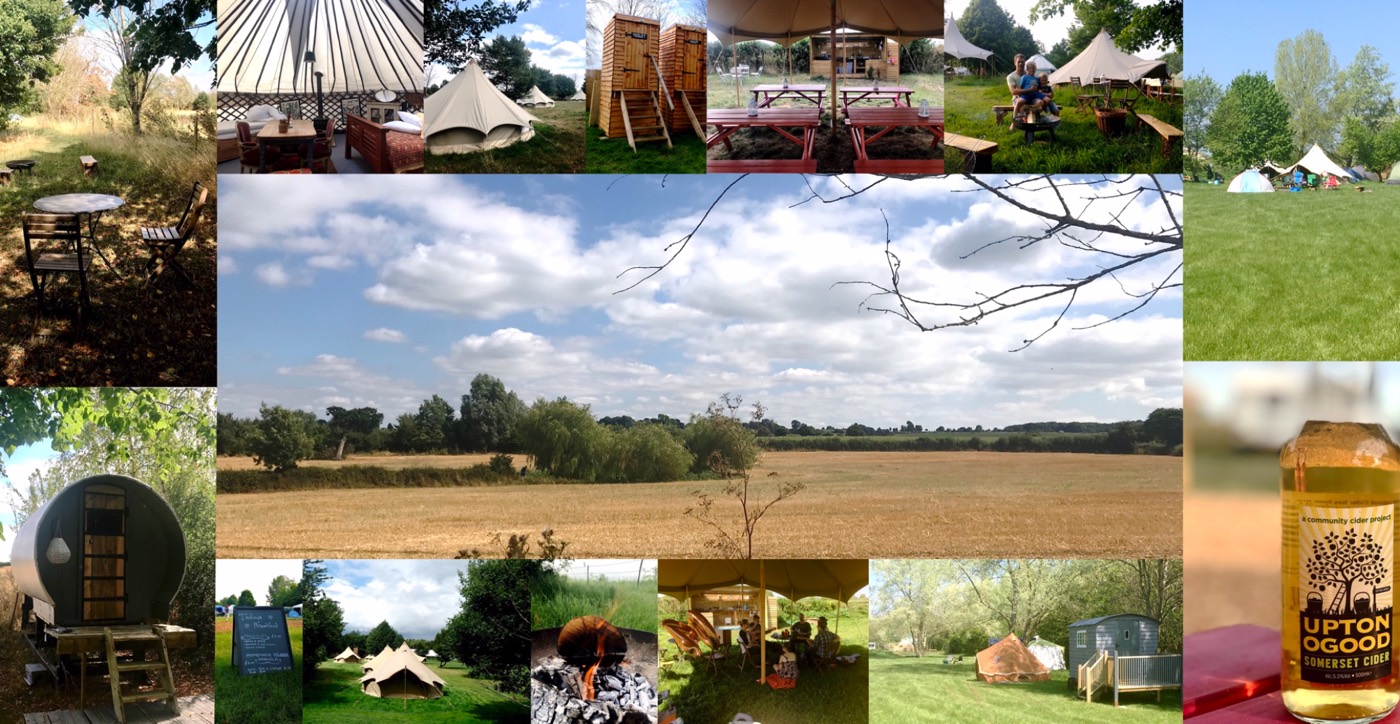 ---
For more info about Campfire, here's a link to our social network: