Campfire: "I lived in 3 continents. Here's what I learned" with Roger Otten...
Description
Have you ever wanted to know how to successfully do business in 3 continents?

Wonder no more! Roger Ottenheym is here to tell us

all about his vibrant entrepreneurial journey.




Roger Ottenheym has over 25 years' experience as a successful CEO, business mentor, and entrepreneur. Roger spent a long time of his career as an executive for Shell International Petroleum in a variety of commercial and general management positions. He lived and worked in many different countries, in both Americas and Europe.

Roger has held several company board directorships in 8 different countries and continues to actively support new technology startups and new business ventures globally. Currently, he is a partner in Startmesh - a Global Technology Venture Catalyst supporting the commercialisation of start-ups post the idea validation stage through to sustainable profitability or a liquidity event.

Roger is a Chairman and CEO of SmartCube, a modular datacenter design and construction company with headquarters in the US and operations in several South American countries.

Please, be on time and don't forget your wanderlust!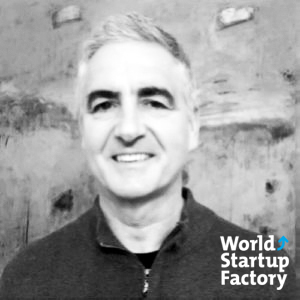 At World Startup Factory's Campfires and Skills Labs we gather to learn, discuss and connect. For you, we invite the best experts and impact-makers to share their experiences and skills.

What is a Campfire?

Campfires are all about experience and knowledge transfer. We invite all impact thinkers to join us in a casual setting, where top-notch entrepreneurs and experts share their stories and open the stage for Q&A. Even though the presence of an actual fire is tentative, we believe that the cozy and jolly atmosphere is perfect for learning, sharing and establishing meaningful relationships.