Description
Campus by the Book is back! Join Paul Miller at Campus on Wednesday 2nd October and hear his business insights, and stay on for networking drinks!

Paul Miller is a technology and social entrepreneur. He is CEO and Founder of the Digital Workplace Group, which includes the Intranet Benchmarking Forum (described by Oracle as "phenomenon in its industry"), the Digital Workplace Forum, and DWG Consulting Services. He has been at the heart of the work and technology revolution for the last 15 years.

He is the author of the best-selling book 'Mobilising the Power of What You Know' and, more recently, 'The Digital Workplace: How Technology is Liberating Work'. Paul has been featured in the Wall Street Journal and was invited in 2012 to give a key note address to Microsoft's HQ staff about the digital future of work.

Paul will talk about "The Human-Centered Digital Workplace - creating digital worlds worth working in"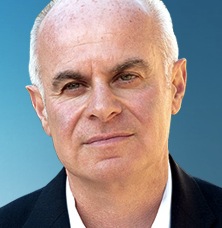 Organizer of Campus by the Book - Paul Miller
Campus, powered by Google, offers seven floors of flexible work spaces, free high speed internet and all the support you need to fuel your ideas. Campus hosts weekly mentoring programmes, speaker series, networking events and many more events, powered by the startup community. So if you're a London-based startup or are just passing through town, we invite you to join the Campus community. Follow our updates on the Campus Google+ page, sign up to become a member and work from the cafe, or register to one of the many events on the Campus calendar.