Join a Staff Wellbeing Champion for a glorious campus walk
About this event
This event is for University of Bath staff only.
Meet Elena a Staff Wellbeing Champion in front of the Library and she will take you on a wonderful campus walk. A great way to meet others and get some of the benefits of just being outside.
The cardiovascular benefits of walking are biologically plausible; like other forms of regular moderate exercise, walking improves cardiac risk factors such as cholesterol, blood pressure, diabetes, obesity, vascular stiffness and inflammation, and mental stress.
Organiser of Campus Walks with the Staff Wellbeing Champions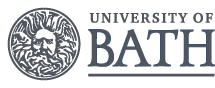 The University of Bath is a world class university in a world heritage city - a nurturing environment for enterprising minds.  
Our courses are designed to provide both rigorous intellectual challenge and real-world relevance, giving our students the opportunity to study with researchers who are leaders in their field.
Our vibrant campus - and location right on the edge of Bath - provide our community of over 15,000 undergraduate and postgraduate students with superb sporting, social and cultural opportunities.