Can bio-inspired design save rainforests & provide global food security?
Description
Interested in exploring how design, technology, policy and finance can work together to tackle the world's most urgent challenge?
Come to the launch of ALTFOREST'S Rainforest Microfarm Accelerator.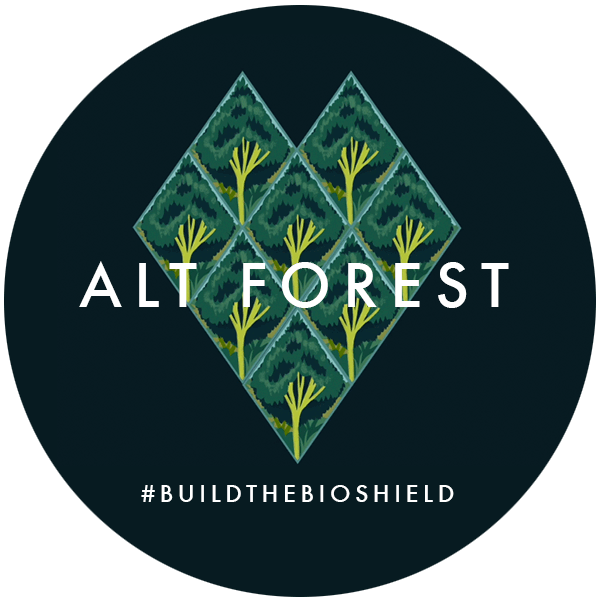 "Mike Hands – number 44 in the top 100 contributors to saving the planet."
The Guardian
"The tropical equivalent of turning water into wine."
The Independent
"A groundbreaking way to stop vast areas of rainforest from being destroyed."
The Ecologist
Maverick tropical ecologist Mike Hands will show how his bio-inspired Rainforest Microfarms are transforming lives in the rainforested regions of Central America.
The solution is now ready to take on the problems of deforestation, poverty and climate change on a global scale.

Stephen Fitzpatrick and Raj Kalia will talk about how the Altforest's design activist network is gearing up to bring this solution to 125 million farmers across the tropics.
Veteran environmental advocate Dr Jonathon Porritt will respond.
Jake Sumner, former government and opposition adviser and chair of Sera, the environmental campaigning think tank. will explore the political obstacles and opportunities.
The panel will be chaired by journalist John Lappin with an introduction by Sunand Prasad, Penoyre and Prasad's co-founder and chairman of Article 25, the charity which uses design to help build resilience, health and capability with vulnerable communities globally.
The event will start with a screening of Scriberia's short "Think Like a Rainforest' documentary.

If you are a social impact investor, a corporate sponsor or a representative of a charitable trust or foundation and you'd like to know more about how you can get involved please mail us launch@altforest.org.
Help us accelerate the widespread adoption of Rainforest Microfarming so that we can build a Bioshield that will act as a buffer against catastrophic climate-change and mass migration from the global south.
The ALTFOREST Rainforest Microfarm Accelerator launch event will take place at the offices of the award-winning sustainable architecture practice, Penoyre and Prasad on Thursday 27th April from 6-7.30pm.
Refreshments and snacks will be served.
Please book early to reserve a place as numbers are limited. If you are unable to attend the event but want to know more about the campaign please contact us at launch@altforest.org
Press enquries should also be addressed to launch@altforest.org.
ALTFOREST CAMPAIGN WEBSITE: WWW.ALTFOREST.ORG