Description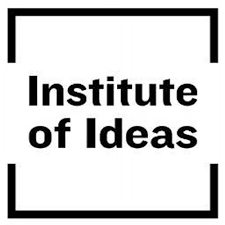 Cultural policy now plays a major part in how our cities seek to reinvent and regenerate themselves. The accepted premise is that 'creativity' is a key factor for any city keen to: redevelop, create jobs,
transform its image at home and abroad, build "a lasting legacy" and create "a new sense of pride"; that culture can be a driver in making cities – however run-down or deprived – more economically and socially dynamic. Such influential ideas have resulted in a flurry of initiatives, such as the UK City of Culture scheme (inspired by the European Capital of Culture). The specific title UK City of Culture is awarded every four years and the winner for 2021 – to be announced in December 2017 – will be the third UK City of Culture.
The recently revealed short-list comprises Sunderland, Swansea, Stoke-on-Trent, Coventry and Paisley ('the biggest town in Scotland'), which pipped its rival Scottish city Perth, which had been the bookmakers' favourite. Paisley, once at the heart of the Scottish industrial revolution, 'transformed the world', but now, following decades of post-industrial disinvestment, and protracted decline, it is culture that is seen as the white hope for transforming its prospects. Indeed, each of the five cities left in the race are former industrial powerhouses that have faced steady decline over the past 50 years; all hope that winning the coveted title will mean they emulate the success of Hull, which is UK City of Culture this year. The Department for Culture, Media and Sport has estimated that the City of Culture title has boosted Hull's local economy by £60 million across the year, and that nine out of 10 Hull residents have attended or taken part in a cultural event in the city as part of the 2017 celebrations.
Some worry about over-claiming for City of Culture, that too many of the creative projects are little more than a superficial gloss that will do little to transform the everyday lives of any city's residents. Can culture really compensate for protracted economic and social disenfranchisement? Should we even ask it to, especially if using culture as a tool for economic growth risks judging culture by non-artistic social and political criteria? And as the successful city must prove its bid is centred on heritage, some warn of the danger of cultural regeneration simply becoming a shorthand for turning urban spaces into living museums. Is the idea of a city of culture a solution to the problems and challenges that shape our cities in the twenty-first century? Or is it the aesthetic equivalent of trying to paper over of the cracks?
Speakers:
Pauline Hadaway writer and researcher; author, Re-imagining Titanic, re-imaging Belfast and Policing the Public Gaze
Christine Hamilton consultant, cultural policy; author, Where are the women?; former director of planning and development, Scottish Arts Council
Professor Katarzyna Kosmala chair in media, culture and visual arts, University of the West of Scotland; co-editor, Precarious Spaces: The Arts, Social and Organizational Change
Gayle McPherson professor of events and cultural policy, University of the West of Scotland
Chair:
Alastair Donald associate director, Institute of Ideas; co-director, Future Cities Project
*This event is free to attend
Organiser of Can culture save the city?
UWS, one of Scotland's largest modern universities, aims to have a transformational influence on the economic, social and cultural development of the West of Scotland, and beyond, by providing relevant, high quality, inclusive higher education and innovative and useful research. We aim to make the communities we serve more successful and to create opportunities for all to participate. With four campuses across the west and south-west of Scotland: Paisley, Lanarkshire, Ayr and Dumfries and a campus inthe heart of London, UWS has a distinctive and important regional role. UWS is also an international university with some 3500 international students drawn from 1/3 of the globe and over 140 international partners.
We offer a wide range of academic, social and sporting facilities and deliver a range of Bachelor courses, taught Postgraduate Diplomas & Masters courses and research degrees.
The University has 4 academic schools which deliver a range of career-focused and professionally recognised study opportunities:
School of Business & Creative Industries
School of Education & Social Sciences
School of Computing, Engineering & Physical Sciences
School of Health & Life Sciences