The workshop to help you become the author you dream of.
About this event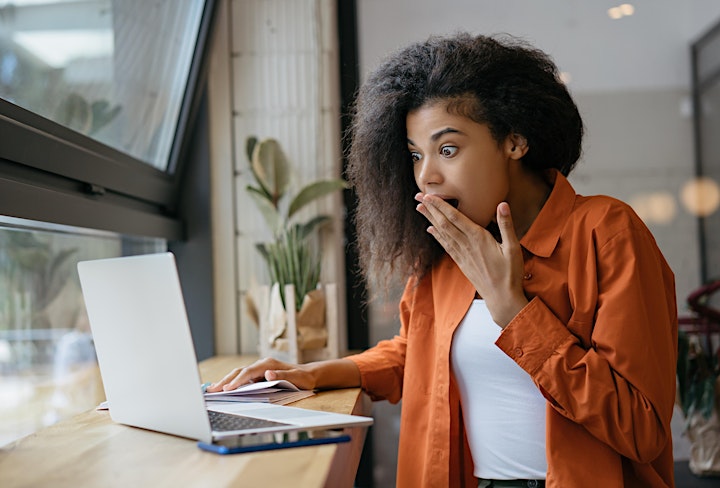 Do you dream of becoming an author but struggle to write?
Many people who want to become authors struggle to write. They put this down to a variety of reasons, like lack of time, skill, clarity, motivation and/or discipline.
And, yes, these can all play a part.
But did you know that there is another deeper, hidden reason why many people struggle to write or to write well?
Well, there is. The writer identity.
Your writer identity is made up of various factors that shape the way you see yourself as a writer – positive and negative, real and imagined, hidden and exposed.
Obviously, some of those experiences aren't working for you as they should.
They hinder rather than help you on the journey to writing your book.
As a journalist and editor with 25 years in the industry, I've experienced this personally. I also know that some published and experienced writers needlessly still struggle with this.
And I also know this from helping authors from all kinds of backgrounds to write and publish books. It is the number one underlying reason why a person often does not write the book they want to.
Yes, they may write, but is it any good?
This new workshop will help you to identify your hold-ups, how they're affecting you right now and what you can do about it.
It will increase your self-confidence and infuse your voice with a new lease of life.
You will discover
The real reason you find it difficult to write
The 3 sources of your problem
The 1 solution you need to change everything
Here are the takeaways
Understand your writing voice and how to use it more effectively
Feel good about yourself as a writer
Feel clearer about the book you're writing
Feel motivated to write
Know how to get unstuck in the future
Know how to write a better book
Know how to create better engagement with your readers
----------------
This 90-minute workshop gives you the tools to help you become the author you dream of.
----------------
Whether you write as part of your business or are in the business of writing, you are guaranteed to walk away from this workshop several steps closer to your goal.
Can you write?
Yes, you can!
Organiser of Can I Write? Become the author you dream of
WHAT INSPIRES YOU about books and to want to write one? For me, it's the power of books to change lives and shape our world. It's the stories of common experiences we share that bond us together. It's beautifully crafted metaphors and sentences that make the mind chuckle and reading an absolute pleasure.
However, the way we share information today creates mental overload and constant distraction. So, if we're going to write the kind of books or content that engages and positively impacts the lives of others, then we must write them well.
Trouble is, few of us have ever been taught how to do this from the core of a strong, healthy writing identity. This means that even if we have great ideas and/or writing skill, we can still struggle to write the book that could help us to make the difference we want to bring.
That's why I'm so passionate about working with undiscovered and unexpressed voices. People who want to write the best book they can so they can change lives. People who want to know how an editor can help them to do so. Is that you? Then 'I'm write' with you.


------------
Denise Roberts is founder of The Editor's Chair and The Book Gym. She is also a trained journalist, commissioning editor and publishing consultant with 25 years in the industry.  
Over the years she has
Worked for a literature development agency to help support new writing talent.
Worked as an editor and journalist for several publishing organisations.
Taught journalism to undergraduates at Goldsmiths University.
Spoken at the Marie Claire International Editors' Conference in Paris and the London Publishing Expo.
Studied on the LCP's Masters in Publishing programme.
And (most importantly) answered her God-given call to do this important work with an emphatic – YES!