Can long-term growth for natural gas be sustained?

Monday, 17 October 2016 from 14:00 to 17:00 (BST)
Event Details
With weaker energy demand in the short-term, cost reductions for renewables gaining a lot of interest, and pressures to reduce CO2 in the long-term, can the prospects for growth in natural gas be realised? Yet new sources of supply, both shale gas in USA and LNG projects around the world, are proving robust. And the IEA's 2°C "450" scenario has world natural gas demand 15% greater in 2040 than 2013.
Natural gas's role in the global energy transition is one of the most interesting, potentially having more dynamic factors affecting its supply and demand than other energy sources. In this seminar, we shall be exploring several of these facets, and there will be good scope for participants to debate the issues with panellists as well.
In addition, the seminar will also feature, as usual, the annual UK winter gas outlook.
Speakers
John Feddersen, Aurora Energy Research


Professor Nigel Brandon, Sustainable Gas Institute, Imperial

Stephen Kinder, Shell Chemicals

Simon Durk, National Grid
Agenda
14.00

Registration



14.15

Welcome and Introduction

 

 

14.20

Natural Gas in the UK


John Feddersen, Director and CEO, Aurora Energy Research Ltd; "Why Europe needs natural gas … at least for now"

Professor Nigel Brandon, OBE FrEng, Director of the Sustainable Gas Institute, Imperial; "Heat – a challenge or an opportunity for natural gas?"

Stephen Kinder, New Business Development Manager, Shell Chemicals; "Chemicals' feedstock challenges – an opportunity for natural gas?"

 

15.20

Audience debate moderated by Martin Haigh, Senior Energy Adviser, Shell Scenarios Team

 

15.50

Break



16.10

UK Winter Gas Outlook
Presentation and Q&A

Simon Durk, Market Insights Manager, National Grid; "An interesting winter in prospect?"



17.00

Refreshments

 

 

17.30

Close
Speaker Biographies
John Feddersen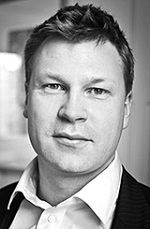 John Feddersen is Chief Executive Officer and a Director of Aurora Energy Research. Prior to co-founding Aurora, John advised major government and private sector clients with the Boston Consulting Group throughout Australia and South-East Asia. Earlier, John began his business career with Deutsche Bank.
John is a Visiting Fellow of the University of Oxford. His commentary and analysis regularly appears in major international press and he has published in leading peer-reviewed academic journals. John holds a first class honors degree in Economics and Mathematics from the University of Melbourne, and MPhil and DPhil degrees in Economics, awarded with the George Webb Medley Prize, from the University of Oxford, where he studied as a Rhodes Scholar.
Nigel Brandon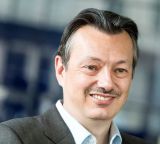 Professor Nigel Brandon, OBE FREng, is Director of the Sustainable Gas Institute at Imperial College London, Director of the EPSRC funded Hydrogen and Fuel  Cell Hub, and Co-Director of the Energy Storage Hub.  He is a Panel Member of the Task Force on Shale Gas, and was previously Senior Fellow to the Research Council Energy programme, and Director for the Energy Futures Lab at Imperial College London.  Prior to joining Imperial College he held research positions with BP and Rolls Royce, and held the Shell Chair in Sustainable Development in Energy at Imperial College from 2005 to 2009. He was awarded the Royal Academy Silver Medal in 2007, the Inst Civil Engineers Baker Medal in 2011, and the ASME Francis Bacon medal in 2014.
Stephen Kinder

Stephen has 32 years of experience in the chemicals industry since joining Shell Chemicals in London in 1984. His career has covered a variety of roles in Chemicals including strategy and portfolio, general management, venture management, business development, supply and logistics and strategy in national, regional and global businesses including a number of international assignments and roles in Malaysia, Singapore and China.  
Stephen has also been an active member in a range of industry associations both in Malaysia (CICM, founding chair of MPA, ASEAN CIC) as well as CEFIC and ICCA which included a focus on the Energy and Climate Change issues.   
He holds a BSc (Hons) and post graduate research in Agricultural Chemistry from the University of Glasgow, UK.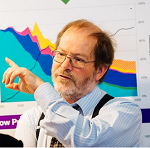 Simon Durk
Simon Durk has extensive experience in analytical teams in National Grid and beyond, with particular emphasis on gas demand and supply modelling.  Most recently he led the team that created the views of gas supply for National Grid's key publications, the Future Energy Scenarios, Gas Ten Year Statement and the Winter and Summer Outlooks. He now has a new role as Market Insights Manager and as such is responsible for turning analysis into insight that informs the industry and helps to cement National Grid's position at the centre of the energy debate.
Venue
Attendees should come to the Tower Reception in the Shell Centre ( entrance opposite the London Eye). Photo ID will be required by Shell reception to gain admission to this meeting. Registration will start at 13.45 and the meeting at 14.00.
When & Where

The Shell Centre,

SE1 7NA London
United Kingdom


Monday, 17 October 2016 from 14:00 to 17:00 (BST)
Add to my calendar
Organiser
British Institute of Energy Economics
The British Institute of Energy Economics provides a focal point for informed energy debate in the UK. It aims to promote a responsible, evidence based approach to the challenges of energy policy and tackling climate change.

Founded over 30 years ago, the British Institute of Energy Economics (BIEE) encourages the exchange of ideas and information between energy professionals from different disciplines and sectors of the industry.
BIEE has a diverse membership drawn from academia, business, government and finance. It convenes a regular programme of meetings, seminars and conferences.
It is a registered charity and company limited by guarantee.
Can long-term growth for natural gas be sustained?