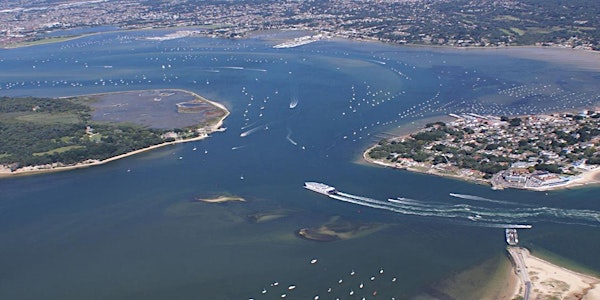 Can low-cost sensors monitor, protect and improve Harbour water quality?
Join UnifAI Technology and BCP Council as they share the outcomes of the 2 year project and outline next steps for managing water quality.
About this event
UnifAI Technologies has deployed a number of small low-cost, wireless sensors on existing harbour infrastructure such as navigation buoys. These are powered by UnifAI's proprietary artificial intelligence which can determine a wide range of parameters including nitrites and phosphates and harmful bacteria. These AI solutions are currently also being used in other projects to monitor water tanks and swimming pools and are deployed at a number of river locations in the UK to monitor water quality at extraction points and sewage overflows.
Join this webinar to hear how the AI algorithms have developed over the project and how this has linked to water catchment monitoring with water authorities. The network of water quality sensors continuously monitor the harbour for real-time AI analysis. This innovative, low cost approach to environmental monitoring enables the detection of a much wider range of physical, chemical and biological indicators within the harbour. This helps to understand, manage and predict events such as bacterial build up, sewage, fertiliser run-off and industrial discharges, which can be harmful for aquatic ecosystems, creating a build up of algae which can be detrimental to water quality.
Damaging nutrients flowing into the harbour have a negative impact on water quality, causing eutrophication and build-up of algae. The harbour authorities need a way to continuously monitor water quality. This challenge provided innovators an opportunity to develop automated water quality monitoring solutions to be utilised shoreside and on water-based assets such as buoys, posts and platforms.
Working jointly with UnifAI Technology Ltd, BCP Council announced the pilot project in 2020, utilising artificial intelligence (AI) technology to monitor, protect and improve the water ecosystem in Poole Harbour. The exciting pilot project has been undertaken in association with the Poole Harbour Commissioners, the Environment Agency, Digital Catapult's Things Connected Bournemouth, Southern IFCA and Barclays Eagle Labs. The project has attractedattention from port authorities in other locations looking at monitoring for bio-toxins in water around shellfish beds, and from researchers investigating the growth of algal blooms.