Bruce Bratley, First Mile Founder and CEO talks about the role of recycling in the circular economy.
About this event
Can recycling save the world?
In recent years, attention has been placed on personal choices, such as diet, travel and recycling; but are individual behaviours enough?
In his talk Bruce Bratley explains that recycling has a key part to play in the circular economy, which is required if we are to achieve carbon neutrality.
He also explains that 'green shaming' is deflecting attention from much bigger policy and economic changes that are urgently required to stop climate change.
Schedule
1745: Guests arrive, Hilton London Paddington, Red Star Room
1800 - 1830: Speech & Q&A by Bruce Bratley, First Mile Founder and CEO
1830-1930 : Networking with drinks and canapes
Bruce Bratley Bio
Bruce graduated from Edinburgh University in Social Geography before completing his Ph.D in Environmental Marxism at the UK's first interdisciplinary environment and sustainability department at Surrey University.
While studying the circular economy and producer responsibility for his doctorate, Bruce decided he could have more environmental influence by working with businesses to make them greener. After completing his Ph.D. Bruce went to work for producer responsibility pioneer Valpak, where he worked as part of the founding team who devised the first tradable permit to evidence recycling in the packaging supply chain.
After growing Valpak rapidly, Bruce founded First Mile because he wanted to help businesses reduce their carbon footprint with circular economy waste services. Founded in 2004 First Mile delivers recycling and circular economy services to businesses throughout the UK to assist them on their journey to net zero carbon. First Mile helps over 25,000 businesses achieve high recycling rates, arrange product and packaging take-backs and powering the circular economy with purchases of green products such as recycled packaging and energy made from food waste.
Bruce started First Mile with one vehicle based at a community centre behind his house. Since inception First Mile has grown rapidly each year and in 2017 Bruce partnered with private equity firm Growth Capital Partners to ensure First Mile was well funded to continue its rapid growth to ensure a growing customer base could benefit from circular economy services.
Bruce is proud to have won awards at First Mile for innovations in recycling, green logistics, sustainable business and in recognition of the unique culture at First Mile.
Bruce hosts a weekly podcast called Zero 50 (zero five-oh) which celebrates sustainable businesses and individuals making an impact on getting to zero carbon by 2050.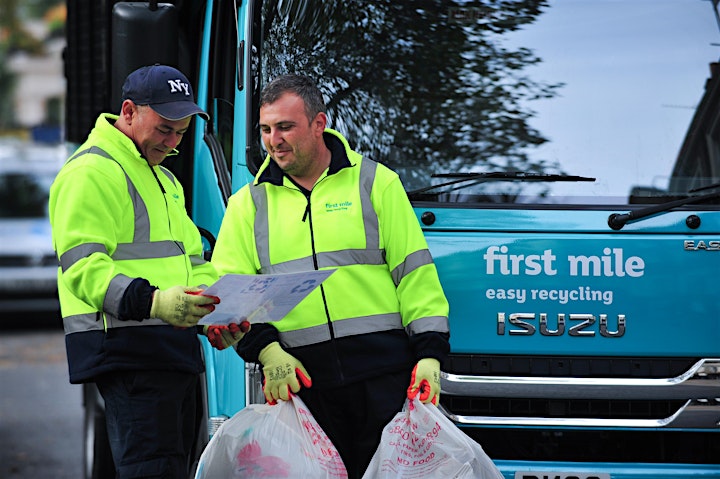 Organiser of Can Recycling Save The Planet?
PaddingtonNow Business Improvement District (BID) is run by businesses, for businesses. We aim to improve Paddington for everyone who works, lives or visits here.
Since it began in 2005, the BID has played a key part in Paddington's renaissance as a business destination. Our planting and new pavements have made Paddington more attractive, our dedicated Community Safety Team are making it safer, and businesses have seen the benefits of our marketing, including Paddington Covers, Explore Paddington Magazine and an ever growing online community.