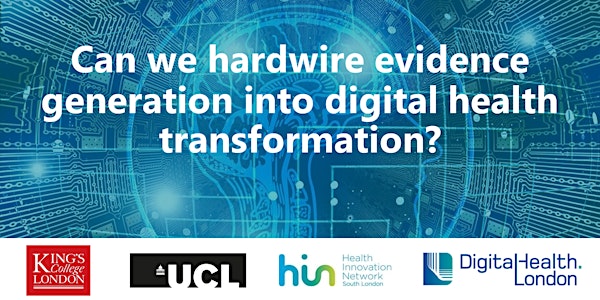 Can we hardwire evidence generation into digital health transformation?
The final webinar in the #EvaluateDigiHealth series.
About this event
Implementing new and innovative technologies is vital to transform healthcare for both patients and healthcare staff, and having the right evidence to do so is also essential. In this webinar, innovators will share their evidence journeys, focussing on the problems they faced and how they overcame them. Discussion will aim to help innovators from across the sector to identify solutions to the key challenges of evidence generation in digital health transformation.