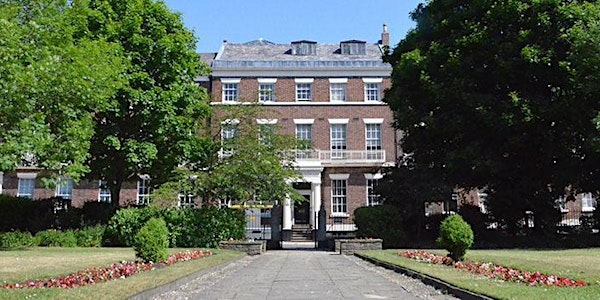 Can words restore trust? - Matteo Fuoli, University of Birmingham
Location
University of Liverpool - School of the Arts Library (1st floor)
19 Abercromby Square
Liverpool
L7 7ZG
United Kingdom
About this event
The Language, Data and Society (LANDS) research centre is happy to invite you at the SOTA library for the following research seminar:
"Can words restore trust? A linguistic approach to organizational trust repair"
Matteo Fuoli, University of Birmingham
Thursday, 19th of May, 4pm.
University of Liverpool, SOTA Library
For those who will not be able to attend the even in person, it is possible to follow the seminar on Zoom
https://liverpool-ac-uk.zoom.us/j/94012161325?pwd=eGExeUN3V096cU5xK1dzako2MXFJUT09
Meeting ID: 940 1216 1325
Passcode: yQY#*+6#
Abstract:
Trust is a valuable strategic asset for business organizations but it is also a fickle and fragile thing. Episodes of wrongdoing, controversies and scandals can damage public trust in a company, threatening its social legitimacy and survival. In this talk I will explore the important question of how trust can be restored using language, with a focus on business discourse. I will present the findings of recent studies in which I use a combination of discourse analytical and experimental methods to identify and test the effects of some of the strategies companies use to restore public trust after breaching it. The results of these studies have important implications for decision-making in organizational settings and raise provocative questions about the relationship between language, ethics and power. From a methodological perspective, these studies show that experimental methods can be fruitfully combined with discourse analysis to provide a complete and falsifiable account of the function and persuasive effects of linguistic choices.
About the speaker:
Matteo Fuoli is Associate Professor of corpus-based discourse analysis at the University of Birmingham (UK). His research draws on an interdisciplinary mix of corpus, experimental and data science methods with discourse analysis to study the linguistic mechanisms at the heart of important social phenomena and issues, such as trust, polarization and climate change. Matteo has done extensive research on business communication, including on corporate social responsibility, crisis communication and webcare. He tweets @MatteoFuoli.
All welcome!