Description
CAN YOU KEEP A SECRET?
with Professor Christopher Moran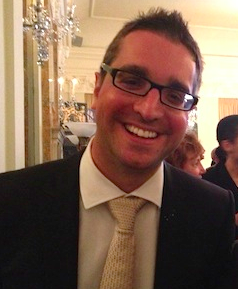 Join us for this fascinating discussion about the British state's long obsession with secrecy and the way it sought to alter the historical record. Drawing on recently de-classified documents, unpublished correspondence and interviews with key officials, the academic Christopher Moran joins Heather Brooke to explore the history of British official secrecy. Moran will take us through seminal events in British history including the D-Notice Affair and the betrayal of the Cambridge spies up to the present day of digital whistleblowers. In the age of leaks, can our security services still keep a secret?
Christopher Moran is an Assistant Professor of US National Security in the Department of Politics and International Studies at the University of Warwick. He is also a British Academy Postdoctoral Fellow. He is the author of 'Classified: Secrecy and the State in Modern Britain' (Cambridge University Press, 2013), and is currently finishing a second book entitled 'Company Confessions: The CIA, Secrecy and Memoir Writing'. In 2012, he was a historical consultant for the International Spy Museum in Washington DC, assisting on the exhibition 'Exquisitely Evil: 50 Years of James Bond Villains'. He is a former Kluge scholar at the Library of Congress, and his work has been featured on BBC Radio 4, Fox News, and Talk Radio.
Doors open at 6.45 for a 7pm start ( and 8pm finish).
Please note, latecomers may not be admitted.
Visit our webpage at www.thoughtoutproject.com
Follow us on Twitter.
Follow our events on Twitter with the #TOPtalks hashtag.
Organiser of 'CAN YOU KEEP A SECRET?' with Professor Christopher Moran