Canada's C-Force in Hong Kong and its Forerunners by Sam Chiu FRPSC, FRPSL
Sales Have Ended
Registrations are closed
If you would like to attend this online event, contact the RPSL Administration, who may be able to assist you. You can contact them on 0207 486 1044 or at secretary@rpsl.org.uk.
Sales Have Ended
Registrations are closed
If you would like to attend this online event, contact the RPSL Administration, who may be able to assist you. You can contact them on 0207 486 1044 or at secretary@rpsl.org.uk.
Canada's C-Force in Hong Kong and its Forerunners: From a Social Philately Approach by Sam Chiu Ph.D, FRPSC, FRPSL
About this event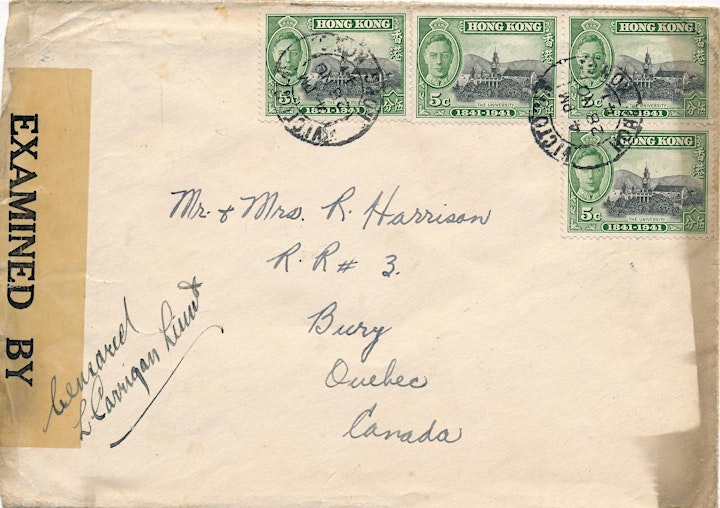 Canada sent 2 battalions to help in the defence of Hong Kong just before the Japanese Invasion of Hong Kong on 8th December 1941. These were the Winnipeg Grenadiers (WG) and the Royal Rifles of Canada (RRC). 1,975 men of all ranks sailed on TSS Awatea and HMCS Prince Robert from Vancouver on 27th October 1941 and made brief stops in Honolulu, Hawaii and Manila, Philippines, reaching Hong Kong on 16th November.
This display will start off with a brief introduction, followed by a showing of the postal history of C-Force in Hong Kong, which includes:
i) as Y-Force in Jamaica (forerunner)
ii) on the way to Hong Kong
iii) arrival in Hong Kong
iv) detained mail
v) returned mail
vi) POW mail in Hong Kong and Japan.
This will be followed by a showing of the Benton Correspondence WG, the Dowling Correspondence RCCS and Lester Correspondence RRC.
The presenter believes that the topic is best organised and illustrated from a Social Philately approach with the inclusion of relevant ephemera and information about the sender/receiver of the postal history items.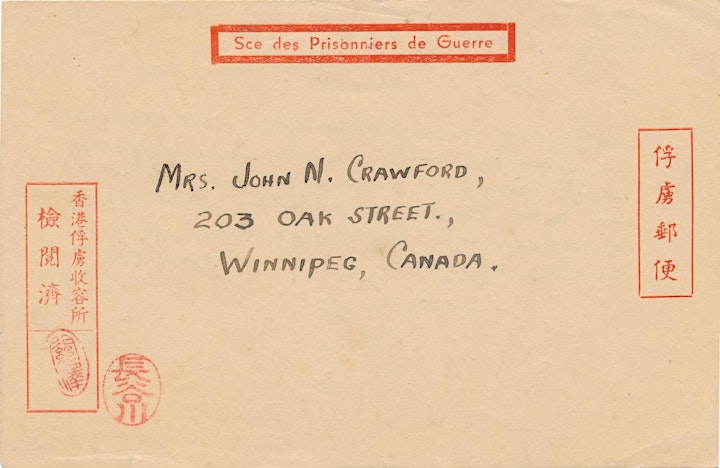 Biography:
Sam is Vice President of the Royal Philatelic Society of Canada and immediate past VP of the Philatelic Specialist Society of Canada.
His collecting interests are in the postal history and stamps of China and Hong Kong, postal stationery, airmail and various other themes, including frogs and bats.
An avid exhibitor, Sam's many exhibits have received 120+ exhibition medals in international and national competitions, which included 31 Large Gold and 45 Gold medals. He has achieved multiple national-level gold medals in seven different exhibiting classes and he is the only Canadian to have 2 exhibits at the same APS Champion-of Champions show. Sam is the only Canadian recipient of the AAPE Sapphire Award and one of 2 Canadian recipients of the AAPE Diamond Award.
Sam is an accredited RPSC judge and at FIP is accredited to judge both Postal History and Postal Stationery with Jury Fellow destination.
Sam served for two terms from 2006 to 2012 on Canada Post's Stamp Advisory Committee. In 2001, Sam and other philatelists started the Postal History Society of China, where he was editor of its Journal.
He is the co-author of the book Postage Due and the Handling of Underpaid Mail of Hong Kong. In 2020, Sam became the editor of the Journal of Chinese Philately of the China Philatelic Society of London.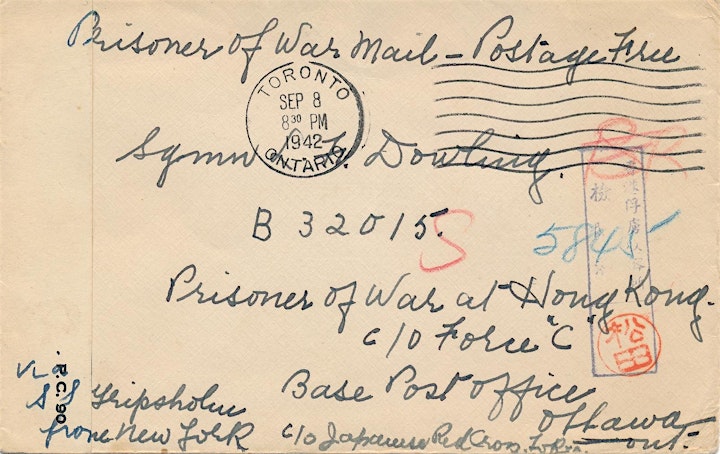 Further Reading:
Philatelic References:
Ken Ellison's: Force C The Canadian Army's HK story (BNAPS 1998 July); The Canadian Army's HK story 1941-1945 (BNAPS 2005 March).
Non-philatelic References:
Please visit the bookstore of the Hong Kong Veteran's Commemorative Association website: Click Here for the listing of 35+ books, articles and videos and where to buy these.
Sergeant George MacDonell RRC, 18th Platoon, wrote: One soldiers' story, Dundurn Press, 2002 and They never surrendered (self-published 2014). In addition, he spoke at the Qantas Club on 2016 Nov 9, 2016. On the website of Crestwood High School, Toronto, Ontario, Canada, there are many video segments of students interviewing him about his HK POW experience.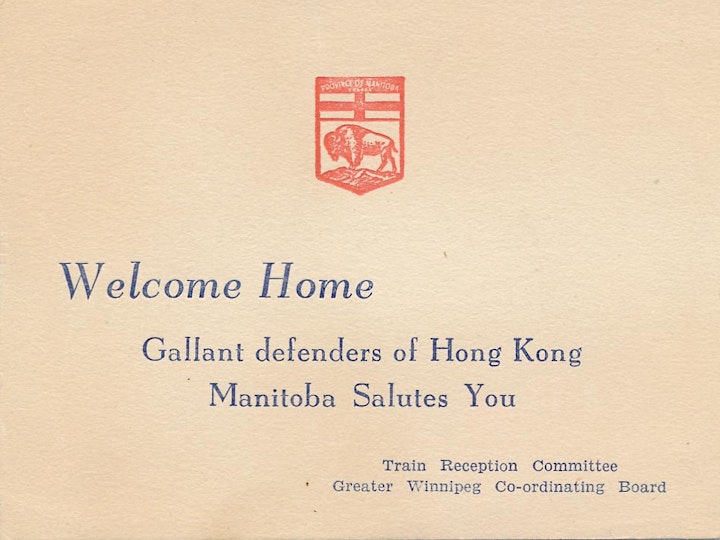 Organiser of Canada's C-Force in Hong Kong and its Forerunners by Sam Chiu FRPSC, FRPSL