Description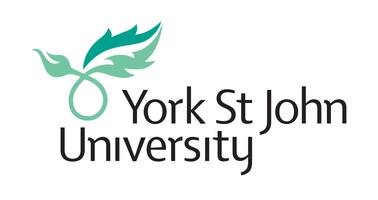 As part of this year's Go York Lecture Series, we are welcoming back a number of Alumni to create interactive and inspirational talks to celebrate our students, as part of the University's 175 Year Anniversary celebrations. Alongside this we will also welcome some new speakers to the floor as part of the Go York Community Lectures.
Martine Wright MBE is a survivor of the 7/7 attacks, Paralympic athlete and sport commentator. Martine lost both legs in the Circle line bombing, yet she considers herself a lucky woman with a whole new life of opportunities. On 6 July 2005 Martine and work friends gathered to watch the announcement of the host city for the 2012 Olympic and Paralympic games. The next morning, having overslept, Martine caught the Circle line and sat just three feet away from suicide bomber Shehzad Tanweer. The worst injured, and consequently last rescued survivor of the 7/7 bombings, Martine was trapped for over an hour having lost 80% of her blood supply as well as both legs above the knees. There followed a painful year of rehabilitation including learning to walk again on prosthetics.
It's the 2012 London Olympics and Paralympics that gave her life new shape and her days meaning. For everybody in Britain, those two days were among the strangest and most shocking in recent history for Martine it provided a spring board for new opportunities and goals and a new life! It was 2009, Martine tried the sport at the first 'have a go' session for women's Sitting Volleyball. She enjoys the sport for its inclusive nature and the focus on the team element of the game.Martine made her debut at the 2010 Kent International against the Paralympic Champions, China, and she has now gained competitive experience of over 40 GB caps. On the court, Martine can occupy any position, including Server, Hitter, Blocker and Libero. Her most memorable achievement to date was beating Canada at the 2010 World Championships.
In 2012 the GB Sitting Volleyball team took part in their first Paralympic Games at the London Paralympic Games just two years after being formed. Martine had the honour of being vice captain of a team ranging in age from 14 to 42. She chose to wear the number 7 shirt in honour of the 52 people who died in the atrocities of 7/7.
In 2012 Martine was named inspirational Woman of the Year by Zest Magazine, the Vitalise Woman of Achievement and at the BBC Sports Personality of the Year she won the Helen Rollason Award for outstanding achievement in the face of adversity.
In 2013 Martine was awarded an Honorary Graduate from York St John University and now in 2016 Martine will be commentating at and supporting Team GB at the Paralympic Games in Rio!
Lecture Title: TBA
5.30pm Guest refreshments & time to network and meet the speaker
(Holgate Reception)
6.00pm Event commences (Temple Hall)
7.00-7.15pm Lecture comes to a close (subject to Q&A interest)
If you have any queries about this event or any University event please contact the Events Office on
t: 01904 876654 or e: events@yorksj.ac.uk