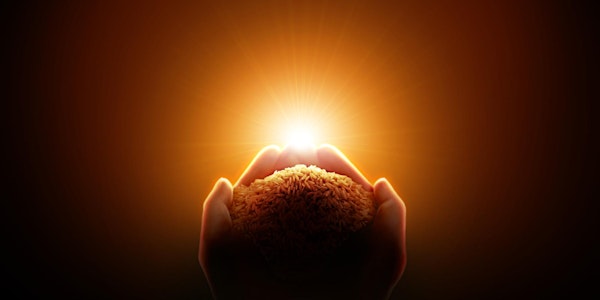 CANCELLED Professor Mamo: Insights into Ethiopia's agricultural renaissance
Location
Lecture Theatre 5, The Diamond
32 Leavygreave Road
Sheffield
S10 2TN
United Kingdom
Description
This event has been cancelled due to unexpected illness of our speaker. We apologise for any inconvenience
-------------------------------------------------------------------------------------------------------------------------------
Conventional agricultural practices place a strain on our soils. How can we change our approach to the management of our life-giving land to simultaneously improve the health of our ecosystems, feed our ever-increasing population, and adapt to a changing global climate?
Professor Tekalign Mamo has been credited with playing a critical role in Ethiopia's agricultural renaissance. His efforts are said to have rehabilitated more than 15 million hectares of degraded land and benefitted more 11 million smallholder farmers. In this talk, Professor Mamo will share his experiences from Ethiopia, and his vision of how sustainable soil management will provide future resilience to the challenges of climate change.
Talk title: 'Sustainable land and soil management as a key tool for achieving ecosystem health, food security and climate change adaptation: the case of Ethiopia'
---
In 2005, Professor Mamo spearheaded a community-based watershed development strategy to restore degraded land. As Ethiopian State Minister of Agriculture, he also instigated the Ethiopian Soil Information System (EthioSIS) soil fertility survey, described by the International Fertilizer Association (IFA) as "the most advanced soil fertility mapping exercise on the African continent".
Last year, the IFA awarded Professor Mamo the Norman Borlaug Award, crediting him with a critical role in Ethiopia's agricultural renaissance. According to the IFA, "Between 2000 and 2014, grain production tripled in Ethiopia, bolstering progress towards poverty and hunger reduction goals and earning the country recognition as one of the fastest growing economies in the world".
In 2014, Professor Mamo was awarded the African Green Revolution Yara Prize and named 'Person of the Year' by readers of the Ethiopian newspaper Awramba Times. The following year, he served as Special Ambassador for the UN Food and Agriculture Organization's International Year of Soils. He has also held roles at an international level with the Intergovernmental Technical Panel on Soils, and as a global commissioners for climate change, agriculture and food security.
Professor Mamo now works as Director of the Center for Soil and Fertilizer Research in Africa at Mohammed VI Polytechnic University, Morocco. He has previously served as Ethiopian State Minister of Agriculture, Advisor to the Deputy Prime Minister and Minister of Agriculture, and State Minister of Agriculture responsible for the natural resources sector. This followed academic, research, and senior management roles at Haramaya University.