CANCELLED, SAT, Ecstatic Dance London: Outdoor Silent Disco - Late Night
Event Information
Location
Hampstead Heath
Exact Location will be in Eventbrite confirmation email 'Additional Information' check spam folder
London
United Kingdom
About this Event
ECSTATIC DANCE LONDON PRESENTS: OUTDOOR ECSTATIC DANCE SESSIONS WITH SILENT DISCO HEADPHONES +RAW VEGAN CACAO!
*LATE NIGHT SESSION IN A MAGICAL WOODLAND*
Drug-Free, Smoke-Free, Alcohol-Free environment*
(please note - all photos & videos are from our 'pre-covid time' events)
Join us for our Outdoor Ecstatic Dance London events 2020!
*Respectfully Socially Distanced*
No booze, No Shoes, No Chit Chat, Move However You Wish!!
MUSIC - MOVEMENT - COMMUNITY!
Dance the night away! Dance on the Earth, and beneath the Summer Evening Sky!
You and your awesome friends are invited to join us for freestyle, expressive dance & moving meditation events. Alcohol and drug free dance events outdoors! Move your Body, unleash the wild dancing self who doesn't give a F@cK what people think, claim your freedom, open your heart & touch the infinite!
Enjoy our Ecstatic Dance journeys outdoors, keep the wonderful ecstatic dance energies awake, alive, and aligned! Using our Silent Disco - Head-Phones based sound system, we will journey together, dancing on the Earth and with the music to inspire our movements and expression. This is a unique dance experience in London.
Do bring a torch/flashlight as it will be dark when we finish the dance! Also feel free to bring any 'light up' accessories such as LED lights. Eco-friendly options please! For the full list of what to bring, please scroll down.
We would love to support you through creating opportunities for you to connect and be in nature whilst respecting physical distancing guidelines of 1m and remaining in groups of max 6 dancers.
Limited spaces!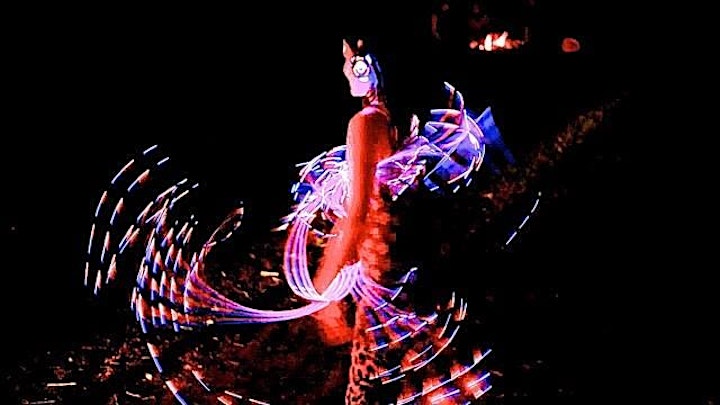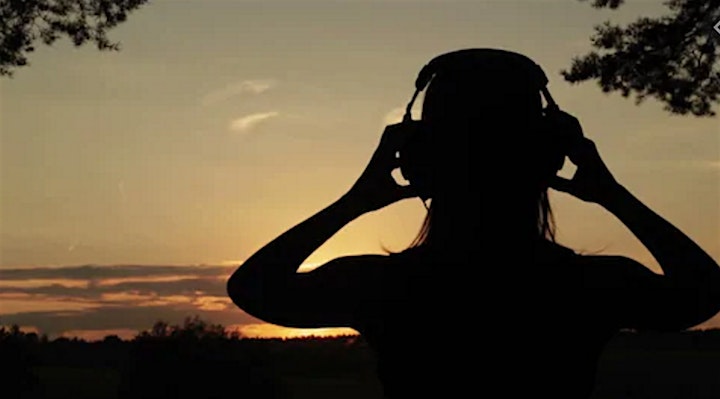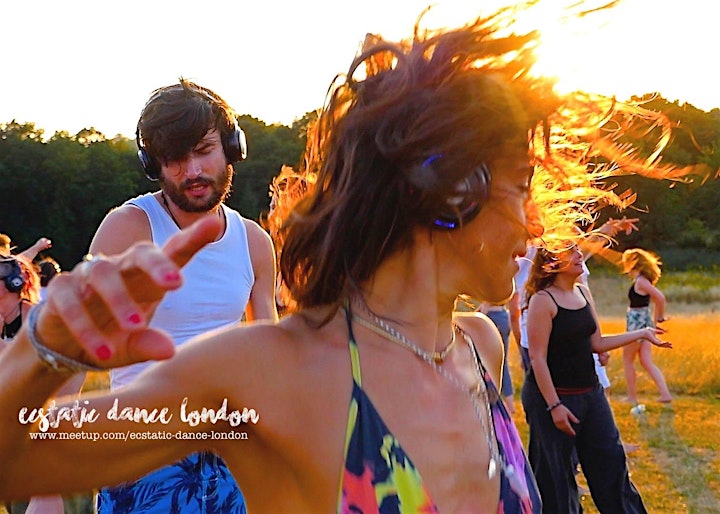 COST:
We love creating beautiful events for you all and we invest a lot of time, energy and skills to make these events happen. Your support is greatly appreciated. We have set a donation option to reduce your ticket fee cost, feel free to donate more and give from abundance. Thank you in advance! Limited spaces & ticket availability!
£5 Super Earlybird
£10 Earlybird
£15 Regular
1 ticket per transaction please
Number of participants for our outdoor events are limited at the moment. Register now to reserve your headset. Parents with children are welcome! However we ask that you register a ticket for children's headset as we won't have additional headsets on location.
We do not offer refunds if you cannot attend. If we need to cancel event due to the rain, we will issue a full refund or you can transfer your ticket to another outdoor event.
LOCATION:
Hampstead Heath - exact location of the dance will be in Eventbrite email confirmation 'Additional Information', please check your spam folder. We will email a map with directions a day before the event.
Nearest stations - Hampstead Heath (Overground), Hampstead (Northern Line) and then it's a 15 -20 min walk to the dance location. Please check tfl for latest travel updates: tfl.gov.uk
If cycling, you can bring your bike to the dance location.
SCHEDULE:
◈ 8pm-8:15pm Meet at the location and receive headphones
◈ 8:15-8:20pm Walk to the secret dance location (please be on time as we won't wait for latecomers and you won't be able to find us)
◈ 8:20-8:45 Dance Warm-up and Stretch/ Cacao Ceremony
◈ 8:45pm -10pm Ecstatic Dance SoundWave
◈ 10pm End of the evening
WHAT TO BRING:
1. Loose-fitting clothes that let you move your body and free yourself. Dress in layers in case you get warm/cool. Bring a warm jumper/ jacket or blanket for the relaxation part and waterproof jacket with a hood in case of a light rain. Bring a sunscreen & hat/head cover if it's sunny weather.
2. Bandana headband - we will provide a clean one but you are welcome to bring your own one to secure headphones which will allow you to move your head more freely! :)
3. We encourage dancing barefoot but it's up to you. Ensure that you wear comfortable shoes and bring some wet wipes in case you want to wipe your feet after dancing barefoot.
4. Reusable water bottle and extra water to keep hydrated. Bring a thermo-flask with a hot drink if you do not wish to drink raw cacao or save the hot drink for after the dance.
5. Parents with children are welcome! However we ask that you register a ticket for children's headset as we won't have additional headsets on location.
6. Torch or light as it will be dark when we finish the dance! Also feel free to bring any 'light up' accessories such as LED lights. Eco-friendly options please!
SAFETY GUIDELINES & PREVENTION MEASURES:
- We will provide a clean headset & bandana headband (you're welcome to bring your own headband to secure headphones which will allow you to move your head more freely!)
- We will provide antibacterial wipes and hand sanitisers during the event.
- We ask that all participants keep at least 1m physical distance at all times and dance in groups of max 6 dancers. We reserve the right to take away headset of any participant who does not honour physical distancing rules.
- Our Raw Vegan Cacao is carefully prepared in a clean kitchen and will be poured in eco friendly paper cups and served on a tray. Bring your own hot drink if you do not wish to drink cacao.
ABOUT ECSTATIC DANCE:
Enter an open space...and with your bare feet explore the exhilarating feeling of moving your body freely. You are invited to move, play, connect, sweat, stretch, sound, unwind, renew, release, improvise, transform. Be true to yourself, while respecting your body, in this space that we co-create together.
Our Ecstatic Dance events create a safe and respectful environment that embraces 'all ways'. We offer a movement practice that supports your free expression of emotions and inner space through movement and music.
Our intention for these Ecstatic Dance events is self-exploration, connection, fun, healing, expanding human potential and community building through freestyle ecstatic dance.
No experience necessary.
ECSTATIC DANCE PRACTICE SPECIFICS:
Warm-up: 15 minutes stretch, move/dance and reflect on the intention for the dance to a gentle sound wave.
The Practice: 60 minutes of freestyle dancing to a large sound wave featuring Live DJ set with our resident DJ Seth Newman. Some guidance & facilitation will be provided. And then we will let the music, the community and our own inner space direct our steps, our movements, our expression, our journey.
"Our bodies instinctively know what feels good or bad, right or wrong. However, often our heads get in the way. Ecstatic Dance is about finding our way through to what feels good. How can we use dance to consciously transform towards finding joy, without denying our anger or sadness?  Ask yourself: what's my body feeling in this moment? Does it feel good moving this way, or that? Does it feel nourishing to dance with another, or dance solo? Where do I most feel connected with Self? Let your body lead the way." ~ Abigail Harris
ECSTATIC DANCE GUIDELINES:
1. No talking during the dance (welcome to chat before/after dance)
2. Drug-Free, Smoke-Free, Alcohol-Free environment
3. Care/Awareness for the co-created space and each other
4. Move your body however you wish
WHAT TO EXPECT:
1. Next-level, conscious, inspiring electronic dance music
2. A beautiful, sacred, heartful and fun dance journey
3. A safe space for you to dance freely in
4. Vibrant people who love to dance and love music!
ABOUT THE MUSIC:
"Enlightened Electro, World Beat, Deep House and Downtempo Bliss, plus a few surprises slipped in for good measure! Ecstatic Music Journeys for Conscious Movement and Sacred Celebration."
WHY CACAO & ECSTATIC DANCE?
Cacao is the ultimate heart opener, it will give you energy, revitalise your BodyMind inviting you to express, release & unleash your creativity during the dance!
◈ Join us to explore Cacao + Ecstatic Dance as a potent synthesis for Transformation!
Release what no longer serves you, and invite in what you want more of in your life!
ABOUT DJ AND FACILITATOR:
◈ Sessions are facilitated and DJed by Seth Newman, Seth is the pioneer of Ecstatic Dance in the UK, who started Ecstatic Dance journeys with his band Urubu & Ecstatic Dance London in 2009 and has been running conscious dance & sober rave events as well as various body-mind integration classes and workshops for many years.
◈ His inspiration for these events come from many sources including Humanistic & Body Psychotherapy, the Human Potential Movement, 5 Rhythms, Active meditations and from the teachings of the Indian Mystic Osho whom he grew up with in India in the 1970s. Seth brings a wealth of experience holding heart-centered spaces.
FEEDBACK FROM OUR LAST YEAR'S OUTDOOR ECSTATIC DANCE EVENTS:
"Blissful! The open skies above, the bountiful trees surrounding the periphery, the grass and earth beneath my feet. There was a moment when I wanted to have a little cry, because of the abundance of beauty... And then there were those moments when I was completely lost in the music... Thank YOU. ♥ "
"It was amazing!! Thank you for a wonderful afternoon with amazing tunes in a splendid environment!! Thank you everyone for your lovely presence and jubilant energy!!"
" Thank you! it was amazing to dance in the nature and connect with so many wonderful people! "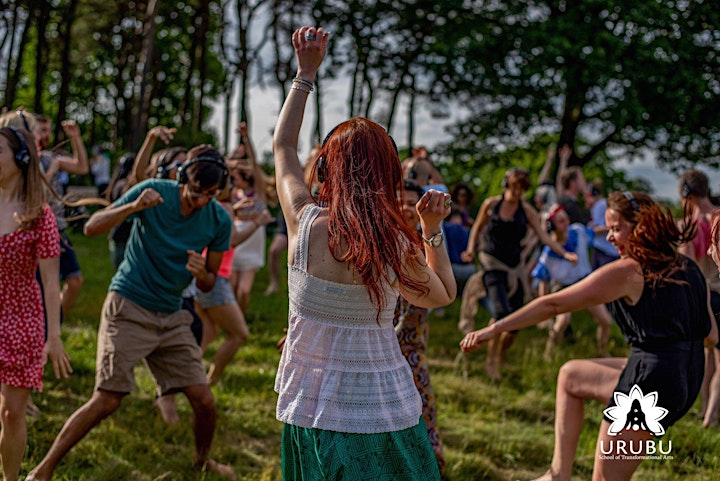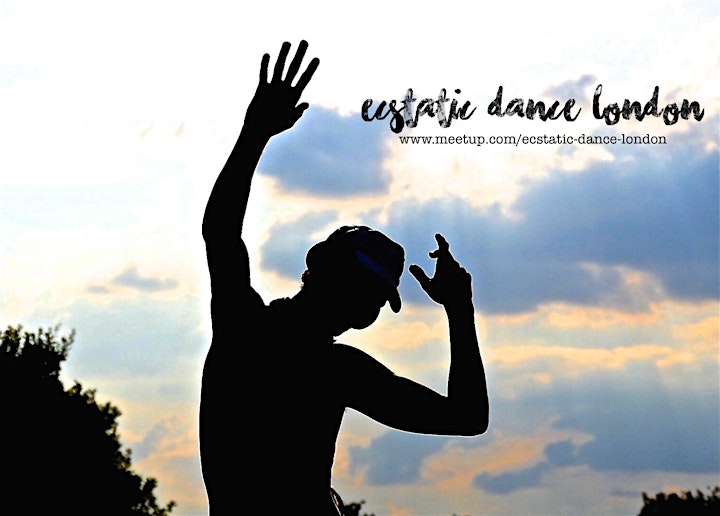 Date and Time
Location
Hampstead Heath
Exact Location will be in Eventbrite confirmation email 'Additional Information' check spam folder
London
United Kingdom