Description
You are invited to the next in our series of free tax planning seminars on Thursday 25 May 2017.
"Start of year tax planning"
This seminar is aimed at individuals and families paying higher rates of tax and with an exposure to inheritance tax. It will provide you with an insight to how we look to maximise the benefit of the various tax allowances and reliefs available to all of us.
We appreciate that everybody's circumstances are different and so we will try and demonstrate using worked examples of real life scenarios you can relate to.
Especially, we will be looking at the standard income tax and capital gains tax allowances and reliefs, covering the new £1,000 Annual Tax Free Allowance on Property and Trading Income, as well as the more usual exemptions.
Also, we will look at inheritance tax and spending some time looking at the Residential Nil Rate Band that came into effect on 06 April 2017.
As usual, the speakers will be Robin Stevenson and Duncan Orr, both of which are accomplished tax planning specialists.
This is the latest in a popular series of seminars by Robin and Duncan. Although primarily provided as a free event to clients of Swindells, we also open the invite to non-clients who would benefit from attending.
The seminar will be held at our Uckfield office. Refreshments will be available from 10.15am ready to start at 10.30am.
To reserve a place please click the register button above or email: suec@swindellsaccounting.co.uk
Our Speakers

Robin Stevenson - Swindells
Robin heads up our Taxation & Private Clients department. He specialises in tax planning for individuals, families and business owners. He is past Chairman of Sussex branch of the Chartered Institute of Taxation and is a Trust & Estate Practitioner.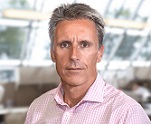 Duncan Orr - Swindells Financial Planning
Duncan is a director of Swindells Financial Planning and is one of only approximately 1200 individuals in the UK who holds both the Chartered Wealth Manager and Certified Financial Planner qualifications.

Share this event on Facebook and Twitter

We hope you can make it.