CANCELLED ! WITCH SCHOOL: A Mystical Mansion Retreat & Esoteric Training
A 3 Day Retreat full of Luxurious Pampering, Rituals, Psychic Development & Magical Initiation for the Modern Day White Witch...
About this event
NOTICE: Sadly, we are unable to proceed with our magical retreat this year due to rising covid cases in the local area. Stay tuned...we will be back !
Greetings mystical Brothers and Sisters! Welcome to The Coven;
Kubi May offers you the first of a 4-part training and initiation into Witchcraft and Soul Alchemy. Held yearly at a truly enchanting retreat near magical Glastonbury town, this is for anyone who has felt the call in their heart to walk the path of Esoteric Healing. Perhaps you have always been a witch in your heart or perhaps you are just beginning to explore this sacred way of being. Whatever has drawn you here, she welcomes you and gathers the tribe in to this divine retreat, to teach you everything she knows about the sacred art of witchcraft...
This is the perfect opportunity to step into your magic and power, to transform your life by deepening your knowledge in an ancient way of being and also a wonderful way to connect with like minded individuals also walking the mystics path.
The retreat is held in a gorgeous secret location, set in a beautiful period mansion tucked away in a beautiful Somerset quiet village, just 30 minutes outside of Glastonbury. Dramatic and romantic, the space has arched stone windows and a majestic chapel dining hall where we'll be serving you our finest gluten free and vegan meals. The outdoor space has huge lawns with pretty flower beds overlooking rolling fields and there's a cosy living room space with a huge open fire. Accommodation varies from shared rooms with quirky candy castle themed bunk beds to private king size boudoirs. Whether you want to unwind in the hot tub, have a cuddle with Kubi's two little chihuahua dogs, read a book next to the crackling hearth or star gaze beside the open fire pit beneath the moon- there is something here for everyone to enjoy during your magical stay !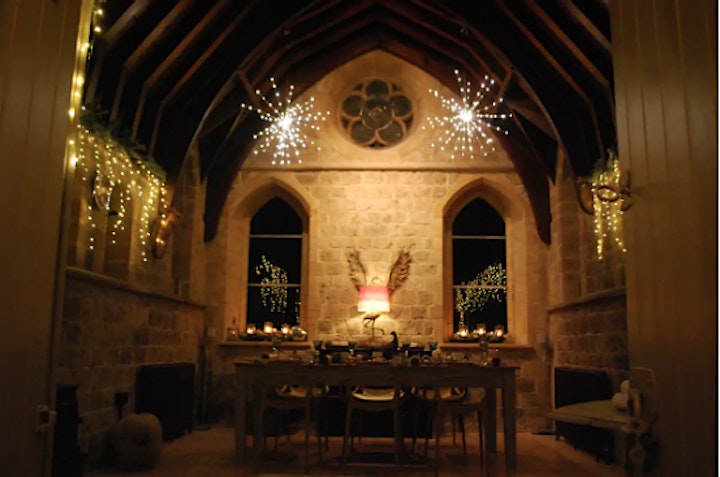 SEASON 1/ LEVEL 1 CERTIFICATE:
(The September/ Autumn Retreat)
DAY 1:
5pm:
Arrival
6pm- 8pm:
Welcome dinner served in the great hall.
8pm- 10pm:
-Setting intention / Introduction to your Book of Shadows.
-Creating an Alter space / exploring the Medicine Wheel.
-Initiation Ritual/ The Witches Oath around the fire with a Cacao Ceremony.
DAY 2:
9am- 10am:
Breakfast
10am- 11am:
Morning class & meditation which teaches the following:
-Learning how to protection/ ground/ clear the aura with sound and vibration.
-Self healing using Chakra Reiki, the power of visualisation, colour and symbols.
- Creating a Soul Map.
11- 12:
Coffee Break
12-2pm:
Shamanic drumming journey exploring the following:
- Manifesting future dreams and creating your inner temple
- Meeting your spirit animal
- Programming your magical trigger
- Symbolism, Sigils and affirmations
- Creating a clay Totem to carry with you using a crystal which represents you.
2pm-3pm:
Lunchbreak
3pm-4.00pm:
Afternoon class exploring the following teachings:
- Connecting to the Moon Cycles
-Exploring your Astrology Birth Chart
- Magical numbers / Numerology
(4 hours of free time to relax ! )
8pm-9pm:
Dinner served in the great hall.
9-11pm:
- Talk on Soul Alchemy and how to transform the darkness into light.
-A meditation to develop psychic vision.
- Release ritual around the fire pit outside.
-Talking stick share and Sacred song circle.
DAY 3:
9-10 am:
Breakfast.
10.30am:
Off to magical town of Glastonbury, which is believed to be the home of King Arthur, and gateway to the ethereal world of Avalon. It's a charming town bustling with the Goddess movement, druidic folklore, crystal shops and cute rainbow cafes!
12- 5pm:
While we're there, we'll have a visit to some of Englands most sacred sites, such as The White Springs and Chalice wells. We'll stop for lunch and leave you plenty of free time to roam all the Esoteric shops or explore the Abbey ruins.
5-7pm:
We'll end the day heading up the Tor (a 15 min walk uphill) as a Vision Quest for a sunset meditation at the top. The Tor is believed to be the resting place of Merlin, the heart chakra of the world and the gateway to other worlds and is the perfect place to perhaps catch a glimpse of the faery elementals !
Sometimes, the local shamans and towns folk hold a gorgeous Kirtan up there around this time. (The Kirtan is a gathering and fire ceremony to sing mantras to the sun as she sets to bless the land ), which you'll be more than welcome to join in with if you feel called to before you head home.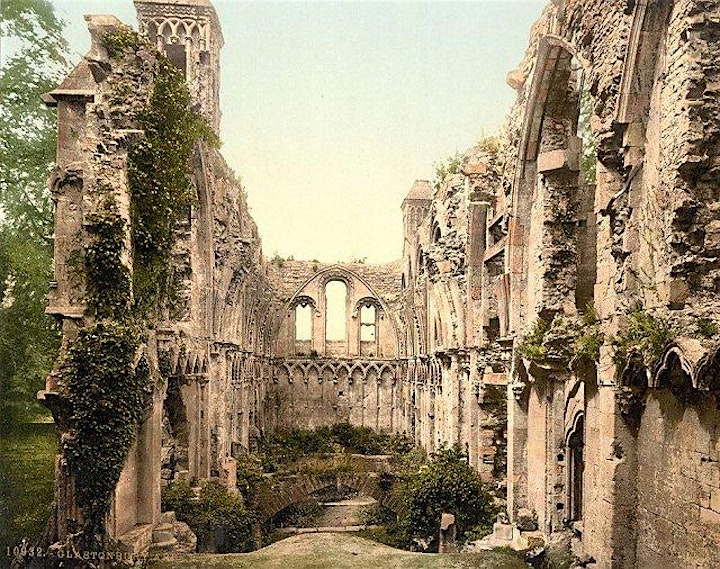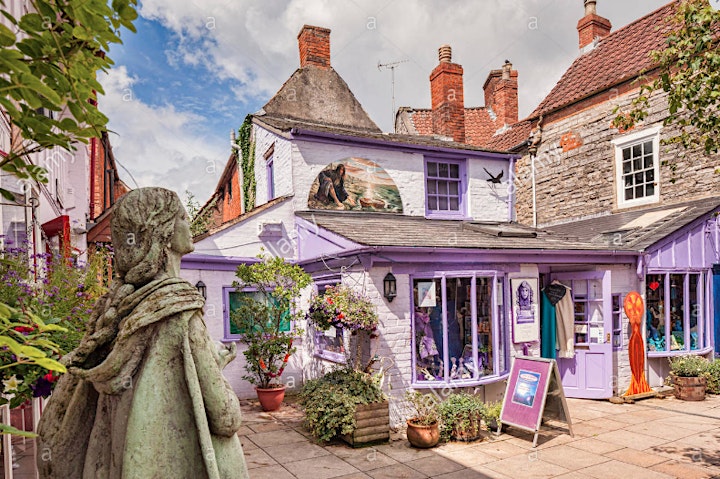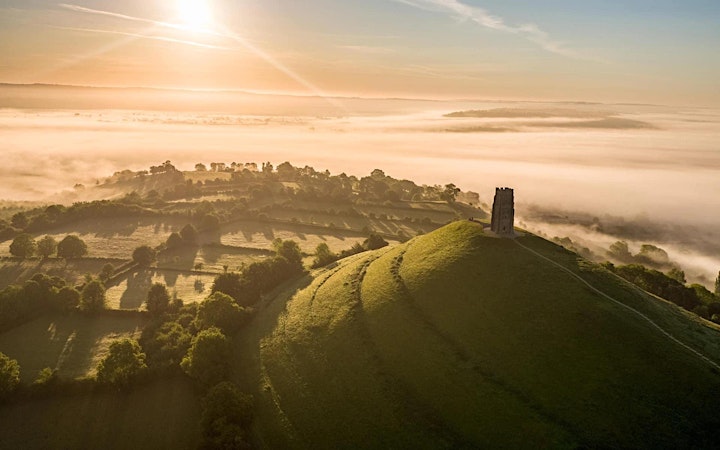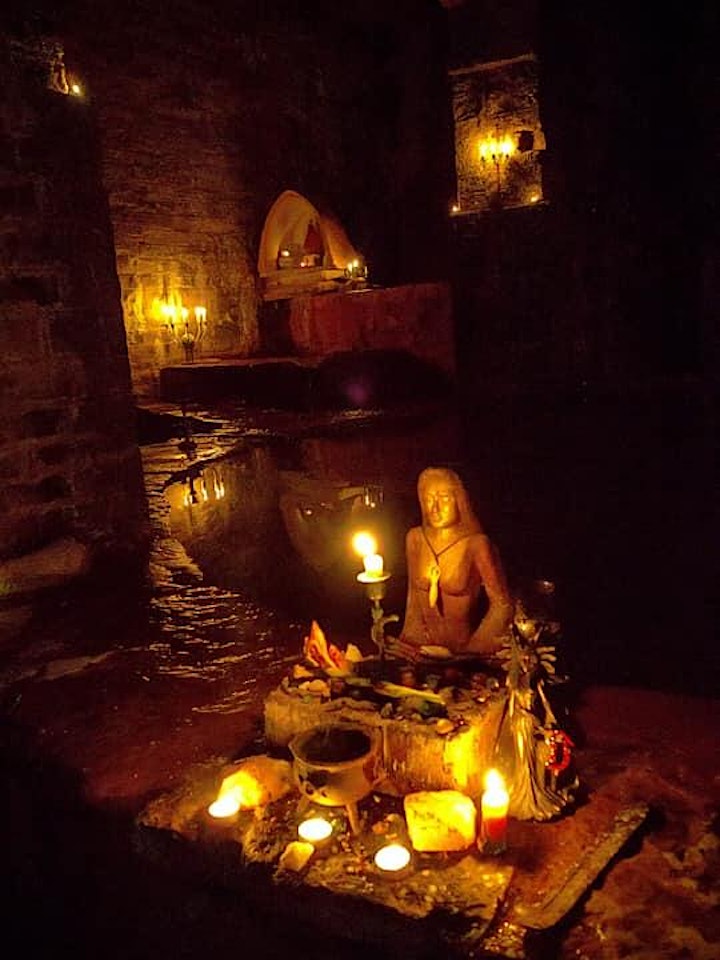 CERITIFCATION:
Everyone who attends will receive a printed certificate of attendance which will state that you've attended a 3- day training in 'Witchcraft and Esoteric Healing' (Level 1). Please let us know if you would like your name to be spelt differently from your booking name.
FURTHER TRAINING:
We're hoping to run Witch school as an ongoing annual retreat, so hopefully we'll see you back next year to complete Level 2 and re-unite with all the witch friends you make on this retreat!
COST:
£350 per person in a shared room of bunk beds
£700 for 2 tickets in a private room
COVID:
Full refunds available if we need to cancel the event due to unexpected lockdowns. For any other reasons, we don't offer refunds but will accept name transfers if you have a friend who would like to buy your ticket from you.
DIETRY REQUIREMENTS AND ALLERGIES:
We'll be serving delicious vegan and gluten free food on your stay. Please let us know well in advance if you need any additional arrangements to allow for allergies etc by contacting Kubi:
kubimay@gmail.com
PARKING AND TRAVEL:
There are free areas and spaces in the village to park for the mansion stay. Alternatively, the nearest train station is Yeovil Pen Mill, and then it's a short bus journey from there to the location of the retreat in Shepton Beauchamp.
In Glastonbury, parking is £5 for the day in the Abbey Car Park.
PLEASE BRING:
-A bottle of water to fill up
-Your own mug
- A mask or protective face covering for shops, if needed.
-A blank book of shadows to write in
- Something which represents you to add to the alter space during your stay.
- A crystal (approx 1 inch large) which you feel drawn to, to make into a totem.
- A pencil case with one felt tip of each colour of the rainbow and a biro.
ABOUT KUBI MAY: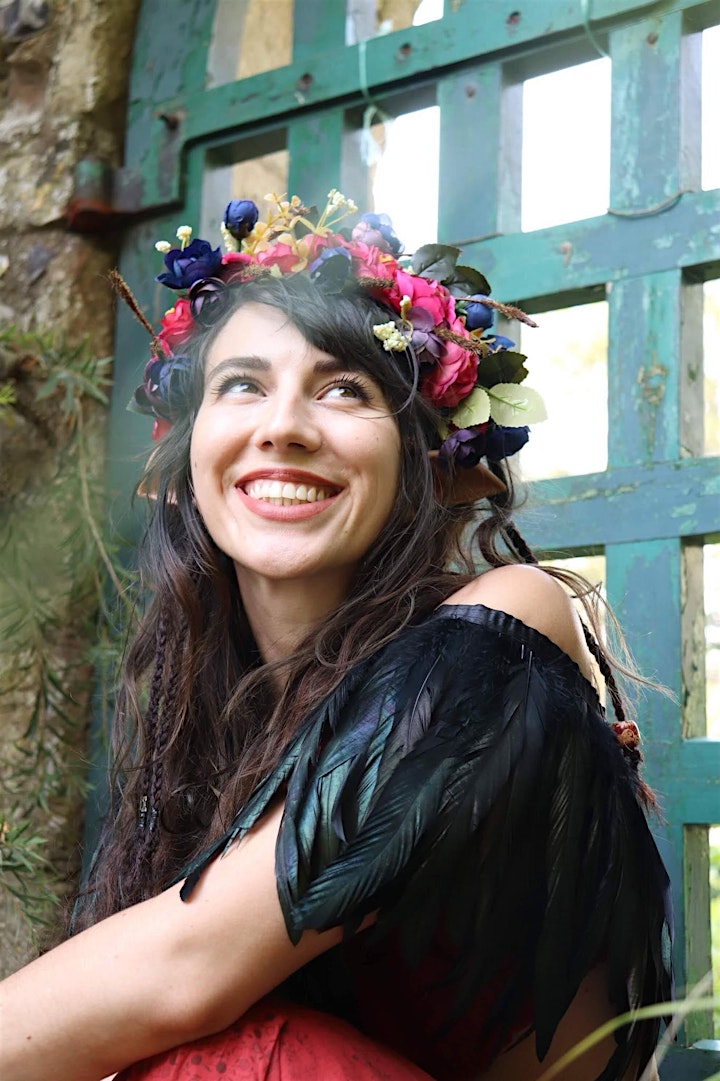 Like many of us, I feel like I've been a witch intuitively since I was a little girl as I was always chatting away to spirits & elementals in the garden, making potions from crushed herbs & flowers! As I grew older, I begun the study of spirituality & explored the occult art of magick & witchcraft through any books I could get a hold of. My travels as a teenager took me all around the world to understand how magic & ritual has manifested in different indigenous cultures.
By my twenties, I finished my university degree; a BA Honours in Creative therapies where I focused my dissertation on the healing power of creative ritual and also trained as a Reiki Teacher & healer.
Now in my thirties, I've worked closely with plant medicines for many years, trained in Shamanism & have built a gorgeous herbal Apothecary of healing flower tinctures alongside my diploma in Herbalism. These days, I spend my time hosting workshops in Reiki Training, lead Creative Therapy and Soul Alchemy support groups in Glastonbury and offer 1-1 Reiki Healings and Spiritual Counselling sessions both online and in person. And in my spare time, I love to write mythical poetry, make art and handcraft personalised wands.
Organiser of CANCELLED ! WITCH SCHOOL: A Mystical Mansion Retreat & Esoteric Training