Cancelling Imposter Syndrome with the help of business women you need to know!
About this event
thy.self is back! In collaboration with Mama Shelter, our first IRL event since February 2020 will be addressing our most popular topic - Imposter Syndrome.
Unlike other events around Imposter Syndrome, we plan to keep it 100% real with you, our patient and faithful audience by hosting an interactive workshop + talk where our speakers, Eshita Kabra-Davies - Founder of By Rotation (app), Tiwa Ogunlesi - Founder of Confident + Killing It and Chloe Pierre - Founder of thy.self, really teach you how to finally cancel imposter syndrome in your every day, through openness, trust and inner-strength.
Please note: social distancing measures will be in place throughout this event in accordance with UK government guidelines.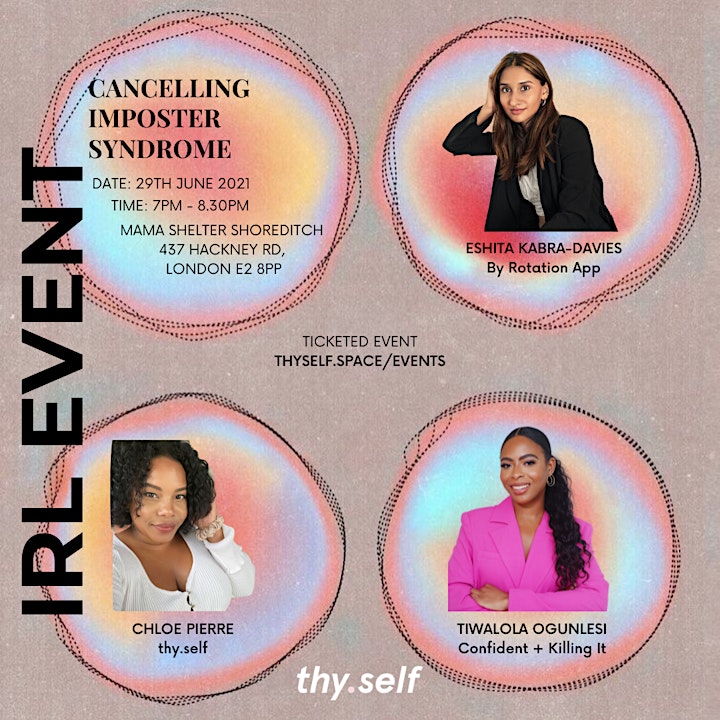 Organiser of Cancelling Imposter Syndrome