Description
Network Locum is pleased to announce its first CPD event in conjunction with The Priory Group.
Led by Dr Ishani Patel, this event focusses on managing cancer in primary care from the new Pans London Suspected Cancer referral forms to how best to identify psychological distress and decide whether treatment is required in people with cancer.
Delivered in association with our partner The Priory Group at their North London hospital. This primary care-led event promises to be an interesting and informative evening, kicked off with complementary drinks, a buffet, and a chance to network with speakers and fellow GPs.
Guest speakers:
Dr Ishani Patel, Clinical lead GP, Pan London Two week wait/suspected cancer operational group, Transforming Cancer Services Team, Healthy London Partnership
Dr Marc Serfaty, a Consultant Psychiatrist at The Priory Hospital North London. His current research interests include CBT for people with distress and cancer. Find out more on Dr Serfaty here.
The programme for the evening is as follows:
6:00pm: Arrival & registration, buffet & drinks
6.30pm: Dr Ishani Patel - Suspected cancer in Primary care and access to diagnostics
7:15pm: Q&A
7:30pm: Tea/Coffee
7:45pm: Dr Marc Serfaty - Psychological distress and its management in people with cancer
8:30pm: Q&A
8:45pm: Finish
Plenty of on site parking available. We look forward to seeing you there.
Please reserve your place quickly so as to avoid any disappointment.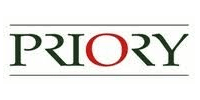 For further information about how Priory can support you with patients suffering from a mental health issues please click here.