Cancer in the population - a UCL Partners Symposium
Event Information
Location
John Snow Lecture Theatre
London School of Hygiene & Tropical Medicine
Keppel Street
WC1E 7HT
United Kingdom
Description
This exciting, inter-disciplinary symposium will showcase some of the wide range of population-based cancer research being undertaken in partner institutions of the UCL Partners Academic Health Science Centre (AHSC) Cancer Programme. It will bring together researchers from UCL, LSHTM, Queen Mary University of London (QMUL) and beyond, to share experience with eminent researchers and encourage new collaborations. It will close with a discussion to help shape recommendations for the future of AHSC's cancer research programme, followed by a reception.
The event promises to be a fascinating afternoon, with insightful talks and time to network with peers, colleagues and other scientists working in - or just curious about - population-based cancer research.
Please note this event is free but registration is essential to secure your place.
We very much hope to see you on Monday 10 September at the London School.
Click here for the programme.
Prof Tariq Enver, University College Hospitals London NHS Foundation Trust, Chair of the AHSC Cancer Programme Steering Group
Prof Michel Coleman, Cancer Survival Group, London School of Hygiene and Tropical Medicine, AHSC Cancer Programme Steering Group and Symposium Organiser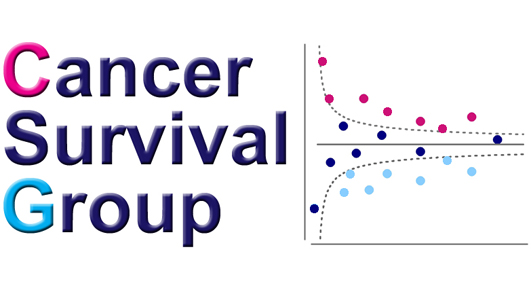 Date and Time
Location
John Snow Lecture Theatre
London School of Hygiene & Tropical Medicine
Keppel Street
WC1E 7HT
United Kingdom