Welcome to the 2021 hybrid UCL CI conference! We are delighted to be able to host a face to face event which will also be broadcasted live
About this event
The UCL Cancer Institute and Cancer Research UK–UCL Centre Annual Conference brings together Institute and Centre scientists to discuss and preview some of the latest advances and discoveries.
Comprised of scientific talks, poster presentations and exhibitions, the annual conference showcases some of the leading cancer research expertise at UCL and is the perfect opportunity to get together, catch up and celebrate our achievements.
The conference program is been finalised and will be published in the coming weeks.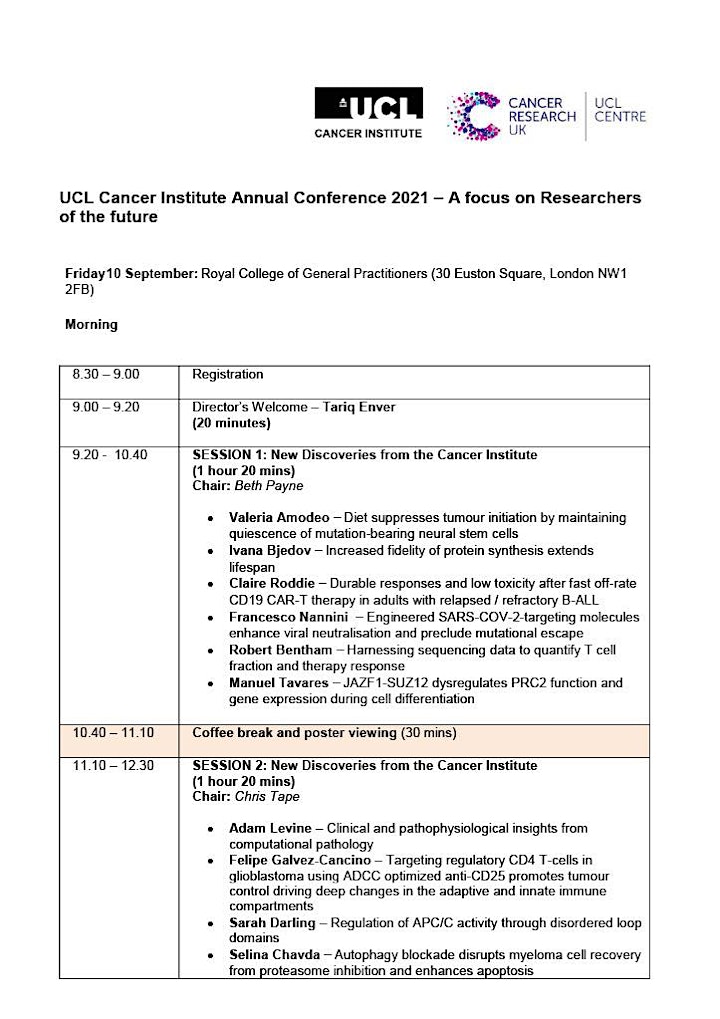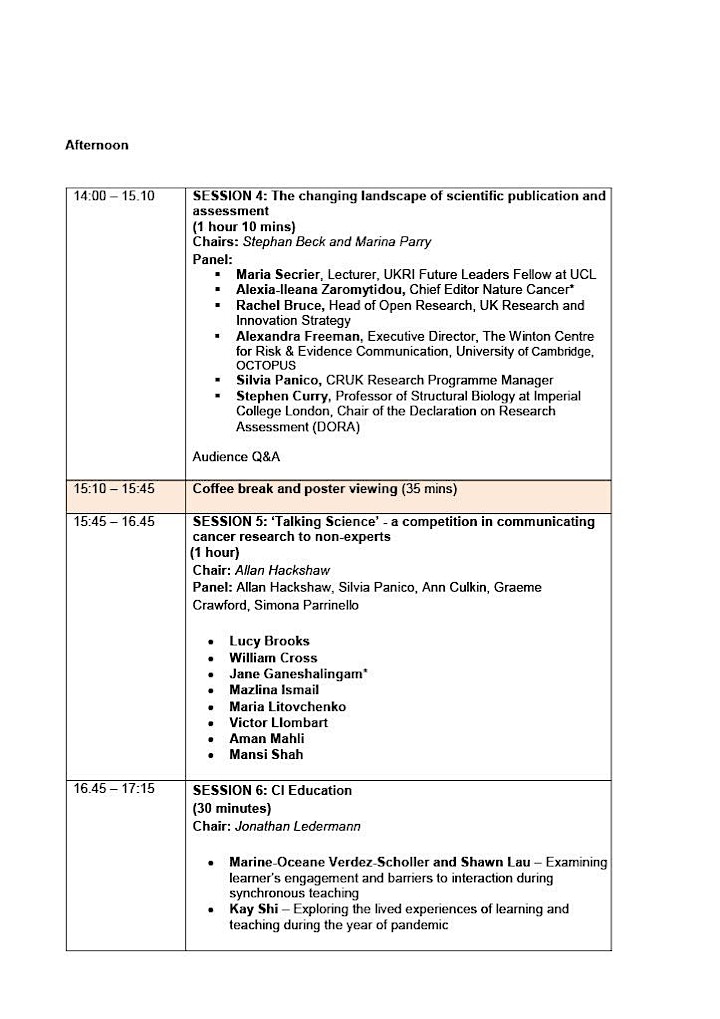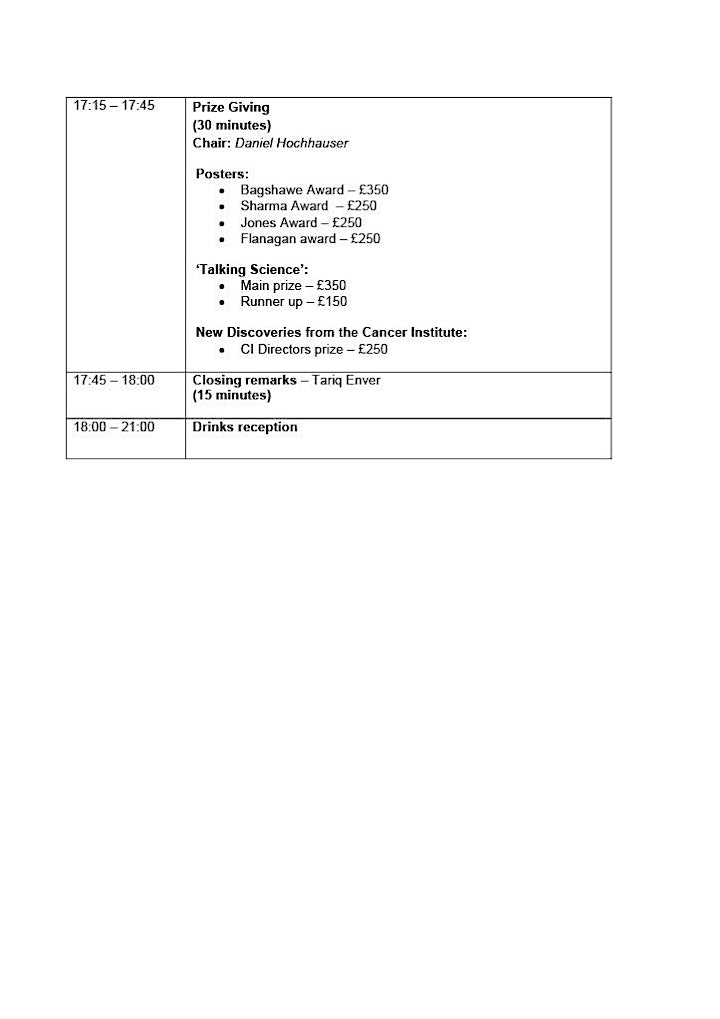 Organiser of Cancer Institute and CRUK- UCL Centre Annual Conference 2021