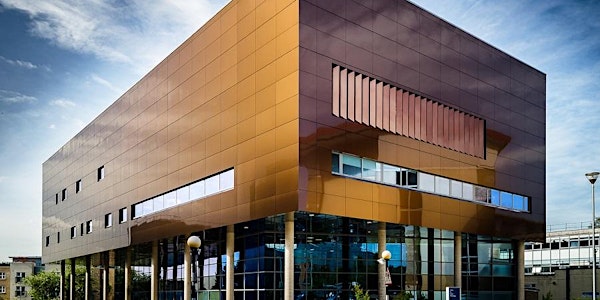 Cancer Research and COVID-19 with Professor Peter Johnson
Join Professor Peter Johnson for a discussion and update about the impact of COVID-19 on cancer research.
About this event
This event will start at 18:00. To access the event, please click here. The passcode should you need it is: 349135.
COVID-19 has placed a huge strain on cancer services and funding for medical research.
Join Professor Peter Johnson, Professor of Medical Oncology, and Professor Diana Eccles, Dean of the Faculty of Medicine, for an 'In Conversation' style event to discuss the impact that the pandemic has had on cancer research and how Southampton's Centre for Cancer Immunology continues to advance world leading research.
Hosted by Professor Mark E. Smith, President and Vice-Chancellor, this virtual event will discuss the challenges facing cancer patients nationally as well as the research offering real hope for the future. We will also provide an exclusive update on the Centre for Cancer Immunology.
This insightful discussion will be followed by a live Q&A session. Time for questions will be limited. If you would like to submit your questions in advance, please email them to events@soton.ac.uk.
Once registered you will be sent the link to join the event prior to the day.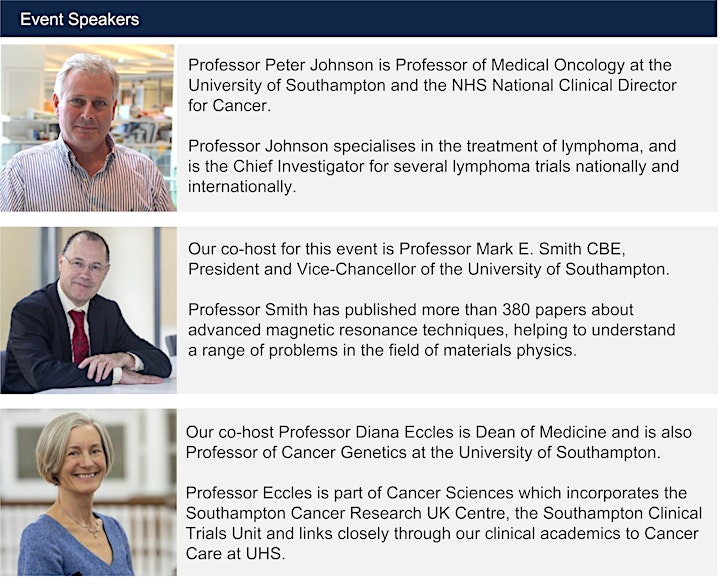 Watch Professor Peter Johnson speak to BBC Breakfast about getting a balance between keeping cancer treatment going and keeping people COVID-safe.
Thank you for providing your data to the University of Southampton's Development and Alumni Relations Team. We are committed to protecting your data and privacy. We collect, store and use your data to develop engaging events, services and activities, that enrich your current or future experiences with us. You can read more about what we do with your data in our privacy notice.
By providing us with your email address, we will use it to contact you in regards to this event. We will not add you to our other email communication lists; if you are already a subscriber to one or more of our emails, this will remain unchanged.