Sales Have Ended
Registrations are closed
This conference has now sold out, to be added to the waiting list please email brainconference@cancer.org.uk stating your full name, job title, organisation and email address. Many thanks, Cancer Research UK Research Events Team
Sales Have Ended
Registrations are closed
This conference has now sold out, to be added to the waiting list please email brainconference@cancer.org.uk stating your full name, job title, organisation and email address. Many thanks, Cancer Research UK Research Events Team
Description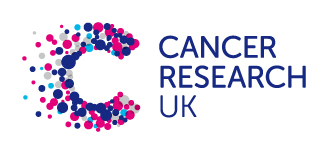 Our inaugural Brain Tumour Conference will unite the brightest minds in cancer research to discuss and debate some of the greatest issues in the field. Our multidisciplinary programme combines expertise from across the breadth of brain tumour research, together with insights from allied disciplines, to spark new opportunities for collaborative research.
Although survival rates for most cancers have shown an encouraging upward trend, the fearsome complexity of the brain, and the plethora of different disease subtypes, has left brain tumour survival languishing at the bottom of the table.
Our intention is to provide a stimulating environment where scientists from across the research pipeline can showcase new discoveries, spark new collaborations, and create the synergy needed to accelerate progress for patients.
Conference Organising Committee
Olivier Ayrault (Institut Curie, France)
Adrienne Boire (Memorial Sloan Kettering Cancer Center, USA)
Mark Gilbert (National Cancer Institute, USA)
Richard Gilbertson (Cancer Research UK Cambridge Institute and University of Cambridge, UK)
Daphne Haas-Kogan (Brigham Women's Hospital and Harvard Medical School, USA)
Darren Hargrave (Great Ormond Street Hospital for Children and University College London, UK)
Joanna Joyce (Ludwig Institute and the University of Lausanne, Switzerland)
Stefan Pfister (Deutsches Krebsforschungszentrum, Germany)
Steve Pollard (University of Edinburgh, UK)
Michael Taylor (The Hospital for Sick Children, Canada)
Session Titles*
Chasing the cellular and molecular drivers of brain tumours
The role of neurodevelopmental pathways in brain tumorigenesis
The tumour microenvironment and the immune system
Tumour evolution and heterogeneity
The biology of the blood-brain barrier
Developing new models of brain tumours
Clinical trials
*Please note the order and titles of session are subject to change.
More details can be found on our dedicated website.

If you have any questions please email us on brainconference@cancer.org.uk
Kind Regards,
Cancer Research UK Research Events Team